Electric Vehicles as Energy Storage
How electric vehicles can help keep the lights on without fossil fuels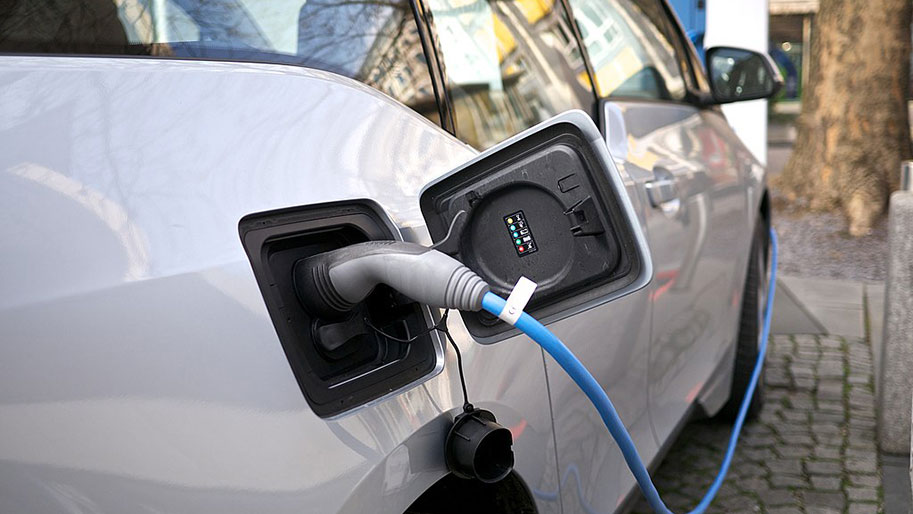 By 2035, all new passenger vehicles purchased in California will be electric. Transitioning away from gas-powered vehicles will not only reduce climate and air pollution, it will also unlock a new opportunity to avoid power outages, lower energy bills, and build a more resilient energy system for all Californians.
Electric cars, trucks, and buses are California's greatest untapped asset for reliable energy. Bidirectional charging technology makes it possible to both charge the batteries of electric vehicles and send the energy stored in those batteries back to the power grid, homes, and businesses. Current technology allows an electric car battery to power a home for up to three days. These mobile energy sources can also be moved where they're needed most during power outages, like backing up medical centers, fire stations, and food stores. For example, electric school buses that charge during the day — and hardly operate at all during the summer — could be deployed as a fleet of batteries on wheels in communities across California.
The Climate Center advocates for regulatory structures that incentivize the use of electric vehicles as resilience and grid assets. As technology improves, costs come down, and gas-powered vehicles are phased out, electric vehicles will become a cornerstone of the grid for the future.
California already leads the nation in electric vehicle adoption, accounting for nearly 40 percent of all U.S. electric vehicle sales. According to the California Energy Commission, the state expects to have 8 million electric vehicles on the road by 2030. But as of 2021, only about 4 percent of California's electric vehicle fleet has bidirectional capability. That's why we're continuing to work with Senator Nancy Skinner (D-Oakland) to pass SB 233 in 2024, a bill requiring more electric cars, trucks, and buses to be bidirectional.
Related resources
The Climate Center letter to Governor Newsom and state leaders: Recommendations to Ensure State Investments in Zero-Emission Vehicles (ZEVs) Also Support Enhanced Grid Reliability (December 9, 2022)
Read our op-ed in the San Francisco Chronicle: How electric cars can keep California's power on without more natural gas (July 28, 2022)