Webinar #5: Natural Sequestration – The Key to Solving our Climate Crisis
May 25, 2021 at 10 to 11:30 AM PST
This webinar is the fifth in The Climate Center's Climate Safe California webinar series.
Reducing the carbon that we are putting into the atmosphere is not enough. We must also draw down and sequester hundreds of millions of metric tons of carbon. We will cover natural techniques for carbon sequestration through farming, ranching, and habitat restoration, as well as the prospects for a technological approach to sequestration.
Assemblymember Robert Rivas has represented California's 30th Assembly District since 2018. Prior to the assembly Rivas served two terms on the San Benito County Board of Supervisors. He was raised in Paicines, California, where his grandfather was a farmworker. As a child, Rivas watched his grandfather stand side by side with Cesar Chavez and the UFW as a leader in the fight to win equal rights and fair contracts for farmworkers. In his first-term in the assembly he helped secure the enactment of the COVID-19 Farmworker Relief Package, which included measures for agricultural workplace safety, access to PPE and testing, temporary housing, and access to healthcare and the courts. A long-time champion of the environment, Rivas is carrying two bills on nature-based carbon sequestration. He is Chair of the Assembly Agriculture Committee and Vice-Chair of the influential Latino Legislative Caucus.
Jeanne Merrill has more than 25 years of experience in agricultural, environmental, and energy policy advocacy at the state and national levels. Since 2009, she has served as Policy Director with the California Climate and Agriculture Network (CalCAN). Prior to her time with CalCAN, Jeanne worked with Michael Fields Agricultural Institute, the Center on Wisconsin Strategy, Greenpeace U.S. and Pesticide Watch. She served for six years on the Organizational Council of the National Sustainable Agriculture Coalition (NSAC). Jeanne holds a B.A. in political science from U.C. San Diego and an M.Sc. in Land Resources from the University of Wisconsin-Madison.
Albert Straus, Founder and CEO, Straus Family Creamery, has been a leader in sustainable organic farming practices for many decades. With the aim of creating a replicative, viable model that reflects the true costs of production and promotes responsible land stewardship and practices, he offers small-scale family farms in Northern California more stable prices and predictability in a changing organic milk market. When these climate-positive dairy practices are implemented together: carbon farming, anaerobic (methane) digesters, renewable energy, on-farm composting, and electric farm vehicles, they can potentially create a pathway to a carbon-neutral dairy system. Albert has an aspirational goal of having a net carbon-neutral dairy farm by the end of 2021. Fast Company named Albert as one of 2020's Most Creative People in Business.
Michelle Passero is the Director of the Nature Conservancy's Climate Change Program in California. She has over 20 years of experience working in land conservation, environmental law, and policy with particular expertise in natural resources and climate change. Currently, Ms. Passero is leading the Conservancy's climate policy efforts to establish a comprehensive role for natural and working lands in support of California's climate goals.   She has co-authored multiple publications examining the role of nature-based climate strategies to address climate change, including the most recent publication Nature-based Climate Solutions: A Roadmap to Accelerate Climate Action in California.  She holds an LL.M. in Sustainable International Development from the University of Washington and a J.D. from the University of San Francisco. 
Torri Estrada is Executive Director at Carbon Cycle Institute and directs its policy and climate justice work. Torri has worked with non-profit, community-based, and public institutions to advance solutions to social and environmental justice, climate, and environmental issues for over twenty years.  Previously, Torri was the program director at the Marin Community Foundation, where he managed the Foundation's environmental grantmaking program and climate change initiative. He was the co-founder and a senior policy fellow with the Environmental Justice Coalition for Water; served as Director of the Latino Issues Forum's Environment and Sustainable Development Program. Torri holds an MS in Environmental Sociology and Policy (with an emphasis on environmental justice) from the University of Michigan, and a joint BS/BA degree in Environmental Science and Policy and Ecological Anthropology from the University of California at Berkeley.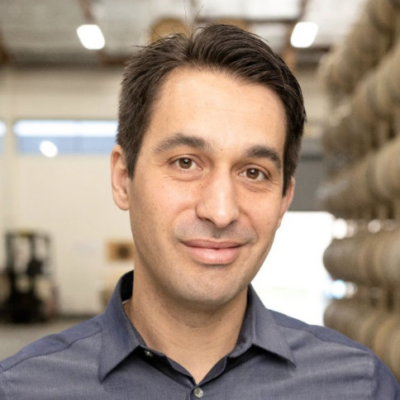 Aaron Schreiber-Stainthorp is the Sustainability Manager at Jackson Family Wines, where he specializes in energy efficiency, water conservation, wastewater treatment, behavior change, environmental education, designing sustainability initiatives, employee engagement, waste reduction, and process improvement. Aaron has a background in energy efficiency, sustainability strategy and project implementation. Prior to working at Jackson Family Wines he worked at the Alliance to Save Energy, served as an EDF Climate Corps Fellow, and helped the Francis Ford Coppola winery win the 2017 Sustainable Winegrowing Green Medal Leadership Award.