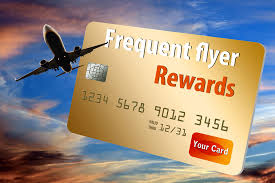 University of British Columbia & EDF; read full article at ScienceDaily
Travelers are willing to pay a little more for flights if they know the extra money will be used to address carbon emissions, per new study 
How those fees are presented at the time of ticket purchase is the key to consumer acceptance. People respond better when the fee is labeled as a carbon offset rather than a tax. And they respond better if they know the producers and importers of airplane fuel have been billed for it — not just themselves.
"People have the perception that the oil companies are the ones responsible for climate change, or at least more responsible than they are," says study co-author David Hardisty, an assistant professor of marketing and behavioural science at UBC Sauder School of Business. "Consumers are more supportive of carbon pricing if it's directed at the fossil fuel producers and importers than if it's directed at consumers."….
David J. Hardisty, Alec T. Beall, Ruben Lubowski, Annie Petsonk, Rainer Romero-Canyas. A carbon price by another name may seem sweeter: Consumers prefer upstream offsets to downstream taxes. Journal of Environmental Psychology, 2019; 66: 101342 DOI: 10.1016/j.jenvp.2019.101342
Ellie Cohen, CEO of The Climate Center, is a leader in catalyzing cross-boundary, collaborative and just solutions to climate change and environmental degradation. She has received numerous honors including the Beyond Duke Alumni Award for Service and Leadership (2019), the National Park Service Pacific West Region Partnership Award (2018) and the Bay Nature Environmental Hero Award (2012). She was named one of "100 Women Taking the Lead to Save Our Planet" in the US by the National Women's History Project (2009) and she was selected to participate in the Climate Reality Project's second training with former Vice President Al Gore (2007).

Most recently, Ellie served as President and CEO of Point Blue Conservation Science where she and the organization's 160+ scientists worked with hundreds of public and private partners to develop climate-smart solutions for wildlife and people. Collaborative accomplishments during her 20-year tenure at Point Blue include growing the organization five-fold to a workforce of 200 and an annual budget of $14 million; winning official Observer NGO status at the global climate policy body, the United Nations Framework Convention on Climate Change (Ellie represented Point Blue in Bonn, Germany at COP23 and in Katowice, Poland at COP24); securing ~$100 million of conservation investments in over 2 million acres of agricultural lands (rangelands, croplands, creeks, and forests) for water, carbon sequestration, biodiversity and local communities; and, guiding 95% of the urbanized coast of California (70+ jurisdictions) in preparing for sea level rise and extreme storms. You can follow Ellie on LinkedIn and Twitter.

Among her collaborative leadership roles, Ellie served as an invited member of the National Adaptation Forum's Steering Committee, the California Adaptation Forum's Advisory Committee and the San Francisco Bay Area's Resilient by Design Research Advisory Committee. As an invited member of the National Wildlife Federation's (NWF) Climate-Smart Conservation team, Ellie co-authored the climate-smart conservation principles and communications chapter in the national "Guide to Climate-Smart Conservation, Putting Adaptation Principles into Practice." Ellie also co-founded the Bay Area Ecosystems Climate Change Consortium and served as Chair of the California Landscape Conservation Cooperative as well as the Central Valley and San Francisco Bay Habitat Joint Ventures.

Born in Baltimore, Ellie received her undergraduate degree with honors in botany from Duke University. Field studies in butterfly ecology brought her to California. She later received her Master of Public Policy degree from Harvard University's Kennedy School of Government, where she was honored with the Policy Analysis Exercise Award for highly distinguished performance and the first annual Robert F. Kennedy Public Service Award. In 2001, she was awarded a fellowship to Stanford University's Graduate School of Business' Executive Program for Non-profit Leaders.

Ellie volunteers as an invited member of the County of Marin Drawdown Sequestration Collaborative, an appointed member of the San Anselmo Sustainability Commission and an appointed member of the Marin Municipal Water District's E-Bike Community Advisory Committee.

She and her family live in San Anselmo, California with 2 teenagers, 2 dogs and 2 cats (indoors, of course!). Ellie enjoys e–biking, birding, hiking, baseball, Broadway musicals, bassoon, landscape painting, historical fiction, cultural exchanges, Stranger Things, Bananas, Rumikub and everything climate change related. You can follow Ellie on LinkedIn and Twitter.
Latest posts by Ellie Cohen (see all)
https://theclimatecenter.org/wp-content/uploads/2019/10/frequent-flier-image.jpg
183
275
Ellie Cohen
https://theclimatecenter.org/wp-content/uploads/2019/09/The-Climate-Center-Logo_RGB.gif
Ellie Cohen
2019-10-04 15:14:29
2019-10-04 15:18:20
How to make carbon pricing palatable to air travelers