SACRAMENTO, March 8, 2022 — Today, Governor Gavin Newsom gave his annual State of the State address before legislators in Sacramento. In his speech, the governor spoke of the need to confront corporate polluters, build on California's historic leadership on clean energy technologies, and once again outlined a broad vision for ending the era of oil drilling.
In response, The Climate Center CEO Ellie Cohen said:
"California has fallen behind on climate action because oil and gas interests have a stranglehold in Sacramento. For Governor Newsom to restore California's global climate leadership, he and the entire legislature need to consistently listen to people over fossil fuel lobbyists. We applaud the governor's emphasis on reigning in corporate polluters and transitioning to a clean energy economy. Now, it's time for him to turn that vision of a fossil-free California into concrete action.
"Pursuing proven, equitable climate solutions today will save countless lives and dollars down the line. We urge Governor Newsom to use his executive powers to halt all new oil and gas infrastructure permits and invest in a just transition for impacted workers and communities. We also hope he will see through greenwashed oil and gas industry PR spin and reject false solutions that lock in more fossil fuel pollution. Finally, we urge the governor to transform our state's electricity system to meet the challenges of the 21st century by investing even more in clean, resilient, locally-developed energy resources. 
"California has set a climate example for the rest of the world in the past and we have the tools and know-how to raise the bar again. Governor Newsom must do everything in his power to lead the way to a climate-safe future for all."
While he did not detail any new policy proposals in tonight's address, this marks the second major speech this year in which Governor Newsom has alluded to an oil-free future for California. 
In January, Governor Newsom introduced the California Blueprint, the first draft of his administration's plan for spending California's $45.7 billion budget surplus. The budget includes $22.5 billion for climate programs over five years, including $6 billion to accelerate the adoption of electric vehicles, $9 billion for other low-carbon transportation initiatives, $2 billion for clean energy infrastructure, as well as investments in community resilience, housing, green job creation, and more. 
There are dozens of bills in front of the California legislature related to clean energy, fossil fuel divestment, extreme heat, and more. Details on key climate-related bills before the Senate and Assembly are available here. 
ENDS
Contact: Ryan Schleeter, Communications Director, The Climate Center: ryan@theclimatecenter.org, (415) 342-2386
About The Climate Center: 
The Climate Center is a climate and energy policy nonprofit working to rapidly reduce climate pollution at scale, starting in California. Our flagship Climate-Safe California campaign is a unique and comprehensive effort to make California the first state in the nation to reach carbon negative.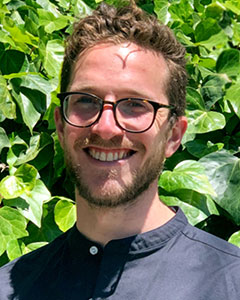 Ryan Schleeter
Communications Director
Ryan Schleeter (he/him/his) joined The Climate Center in 2021, bringing nearly a decade of experience in climate and environmental communications. As Communications Director, he leads The Climate Center's brand, message, content, and digital strategies, helping to grow the movement to secure a Climate-Safe California. 
Read full bio