by Emily Atkin, Heated
---
Highlights
The Democratic National Committee (DNC) removed language from their platform that called for the end of fossil fuel subsidies and tax breaks, citing its inclusion as an "error"
During an amendment process of the party platform, the DNC voted to add in the elimination of subsidies and tax breaks this past July 
Many environmentalists are upset with the DNC's hypocrisy, as the party claims to be champions of the environment but is reverting on its stance within the party platform
Democratic Presidential Nominee Joe Biden has been running his campaign with the promise of ending these subsidies, but at the time of this article, Biden has not released a statement on the issue
Taxpayers are contributing at least $20 billion per year to keep the failing fossil fuel industry alive
Geoffrey Supran at Harvard University notes that the fossil fuel industry is affecting climate action within the US:
"It sends a troubling, confusing signal to the public that even though the DNC talks big on climate, it is literally uncommitted to putting its money where its mouth is… It is also a reminder that despite the fossil fuel industry's financial freefall, it continues to tip the balance of U.S. politics away from serious climate action." 
---
Scientists are increasingly warning that to avoid catastrophic impacts from climate change, the world's governments must implement massive reductions of warming emissions and begin a drawdown of greenhouse gases (GHG) from the atmosphere over the decade ahead.  For a safe and healthy future for all, endorse the Climate-Safe California Platform to implement scalable solutions that can reverse the climate crisis.
---
Read More: https://heated.world/p/the-democrats-climate-betrayal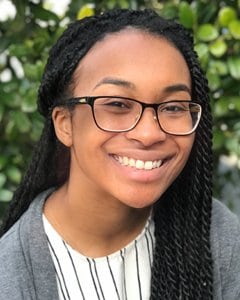 Nina Turner
Energy Programs and Communications Coordinator
Janina is a graduate of the Energy Management and Design program at Sonoma State University with experience in non-profits that specialize in sustainability and volunteerism.
Read full bio