by Sammy Roth, The Los Angeles Times
---
Highlights
One of Governor Gavin Newsom's campaign promises was to wind down the usage of the Aliso Canyon gas storage field, located just outside Los Angeles. New reports show that the facility usage has increased during his governorship
Publicly available information analyzed by Food and Water Watch shows that SoCalGas, the owners of the facility, withdrew 20 billion cubic feet of gas from the site this winter
Aliso Canyon had the largest methane leak in U.S. history during 2015. Other pollutants in the leak include benzene and mercaptan, known to cause cancers.
Many environmental groups and residents near the field are calling for its closure due to the health impacts that many community members experience, including nausea, nose bleeds, and headaches

These complaints were large during the gas leak, but residents are feeling these events even as late as May 2020

Since the major gas leak, gas company officials say they have made many safety improvements including assessing oil wells every two years
The California Public Utilities Commission relaxed restrictions placed on the site due to concerns of high energy prices and supply shortages
Many believe SoCalGas still uses Aliso Canyon because the facility was worth $769 million at the end of 2019, and as long as it remains in use, SoCalGas customers will be on the hook to pay off the company's investment, plus shareholder profits
Though clean energy advocates want to see the end of natural gas use within the state, SoCalGas wants to use more gas captured from dairy farms
---
Increased air pollution from fires and fossil fuel emissions makes all of us more vulnerable to the current COVID-19 pandemic. For a safe and healthy future for all, endorse the Climate-Safe California Platform to implement scalable solutions that can reverse the climate crisis.
---
Read more: https://www.latimes.com/environment/story/2020-06-09/socalgas-ramps-up-use-of-aliso-canyon-site-of-worst-gas-leak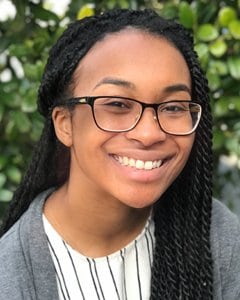 Nina Turner
Energy Programs and Communications Coordinator
Janina is a graduate of the Energy Management and Design program at Sonoma State University with experience in non-profits that specialize in sustainability and volunteerism.
Read full bio