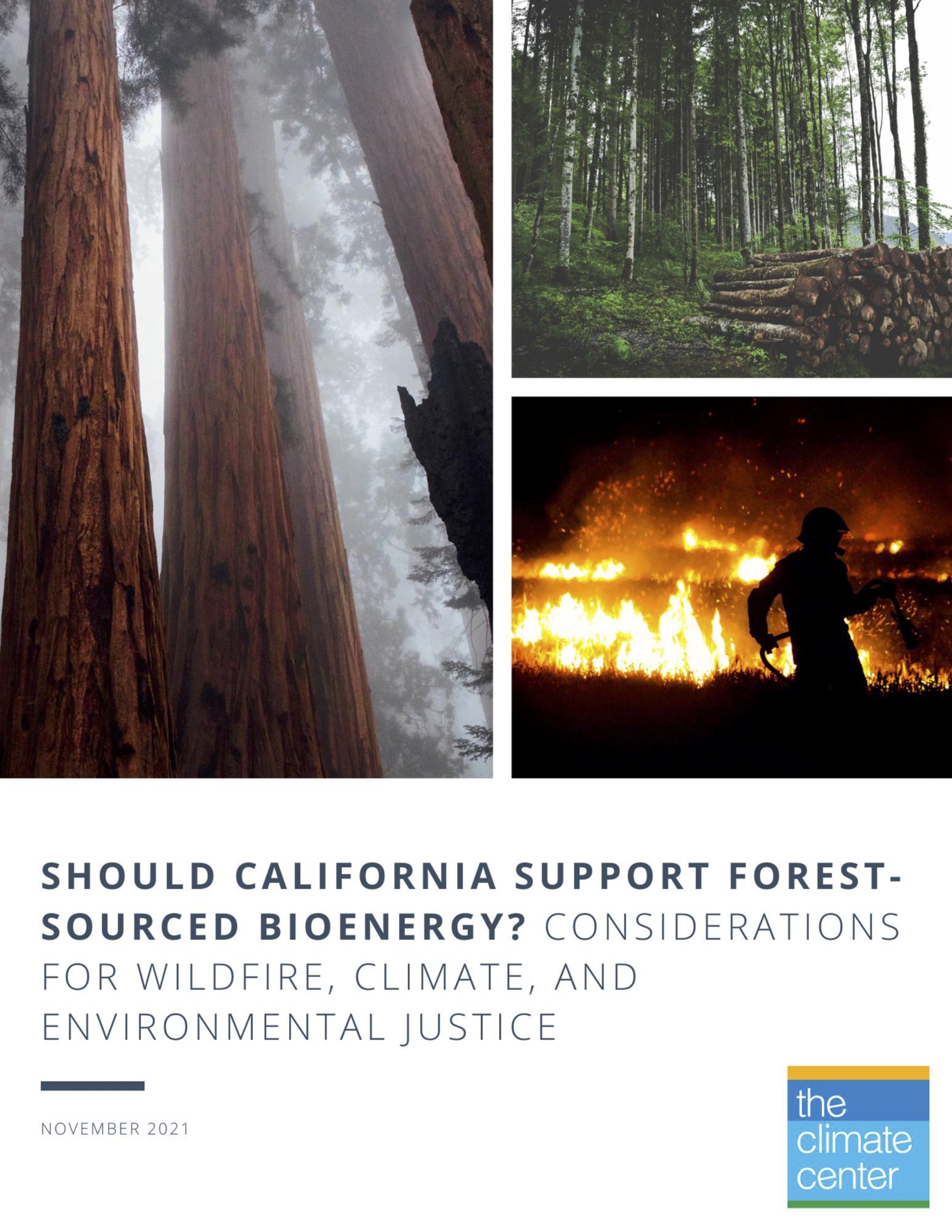 Download Report
Bioenergy has become a contentious issue within the environmental community. In California, one of the most pressing issues is how to manage and dispose of biomass from sustainable forestry practices. The state plans to dramatically scale up its forest management activities as part of its wildfire mitigation plan. At present, most of the biomass emerging from these practices is burned in piles, left in place in the forest, or sent to landfills. Each of these outcomes can be disastrous for air quality, wildfire intensity, and climate pollution.
What should be done with forest-sourced biomass? The Climate Center's new report, Should California Support Forest-Sourced Bioenergy? Considerations for Wildfire, Climate, and Environmental Justice, addresses this crucial question.
This report reviews the science and perspectives from various organizations. It offers criteria that advocates and policymakers should consider as they determine whether to pursue new types of biomass facilities, and it offers recommendations for how to best meet climate, justice, and air quality goals.
We propose that any new biomass facilities meet the following criteria:
Feedstock comes only from ecological thinning, mill residues, or home hardening and defensible space practices, as opposed to logging activities.
Limit facilities to small-scale — 5MW or less — in accordance with BioMAT program requirements, or slightly larger facilities approved on a case-by-case basis.
No more facilities are built than are needed to process the wood waste associated with sustainable forest management activities within a reasonable distance of the facility. This avoids creating an industrial complex that requires constant and increasing feedstock.
Companies engage local communities for input and collaboration in the planning, design, and deployment of new facilities.
Facilities are located close to the sources of biomass production, which tend to be rural and mountainous locales, to reduce emissions and costs of long-distance shipping. Facilities will not be sited in already over-polluted Central Valley communities.
When feasible, new facilities should use gasification or pyrolysis technologies, along with the best available emissions controls, to minimize greenhouse gas emissions.
When possible, feedstock is produced by work crews that create jobs for local communities and Indigenous peoples.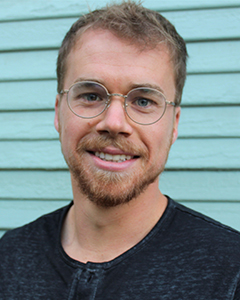 Jock worked in community health, substance abuse education, and life coaching before moving into the climate field. Previously, he started and ran a fossil fuel divestment campaign on his college campus and was a regional recruiter with 350.org for the Power Shift climate activist conference. When he's not working, he likes to trail run, play guitar at open mics, and read about psychology.
Read full bio