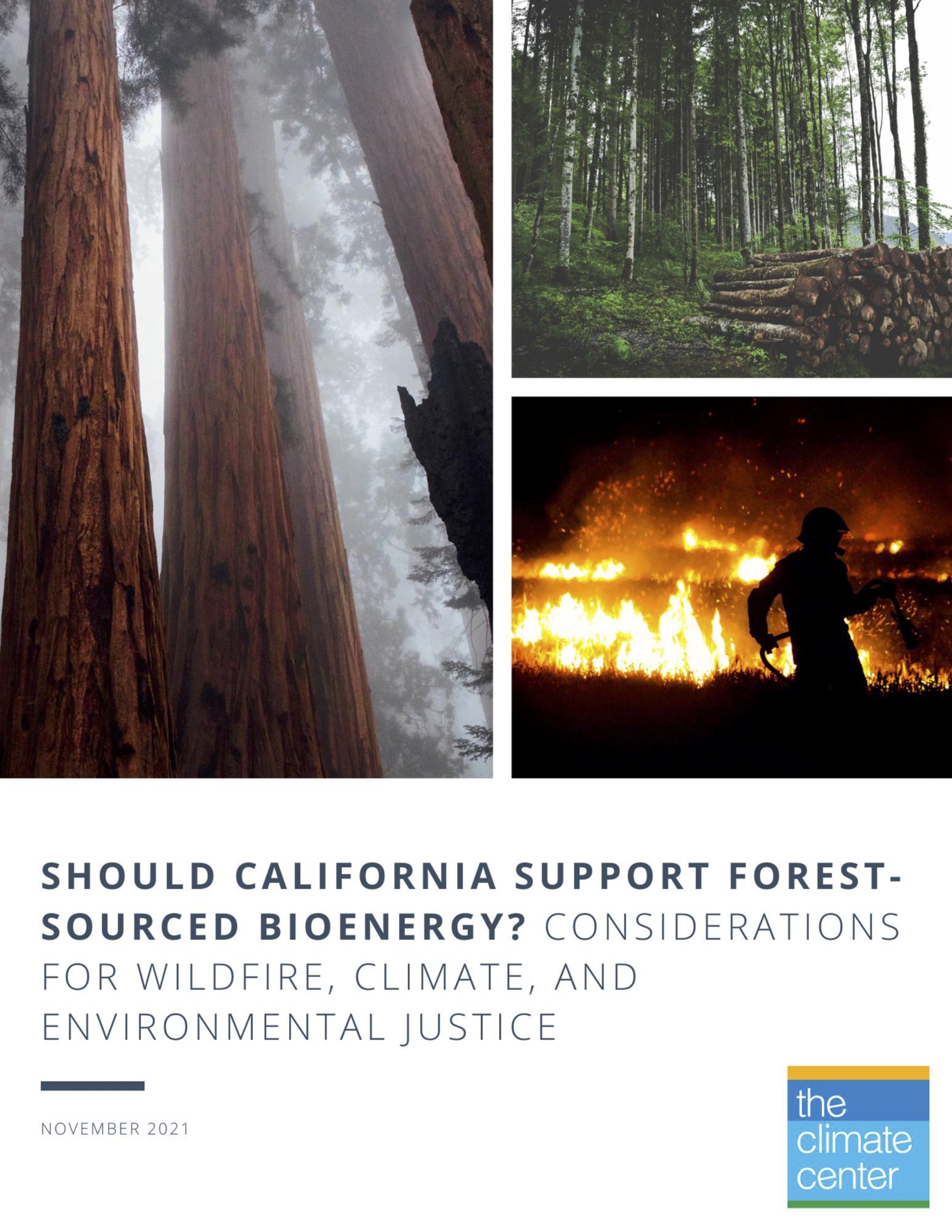 Download Report
Bioenergy has become a contentious issue within the environmental community. In California, one of the most pressing issues is how to manage and dispose of biomass from sustainable forestry practices. The state plans to dramatically scale up its forest management activities as part of its wildfire mitigation plan. At present, most of the biomass emerging from these practices is burned in piles, left in place in the forest, or sent to landfills. Each of these outcomes can be disastrous for air quality, wildfire intensity, and climate pollution.
What should be done with forest-sourced biomass? The Climate Center's new report, Should California Support Forest-Sourced Bioenergy? Considerations for Wildfire, Climate, and Environmental Justice, addresses this crucial question.
Biomass utilization has implications for wildfire strategy and forest management, climate change, environmental justice, and air quality. Given that, we examine a range of questions relating to biomass in California, including:
What is the emissions profile of bioenergy and is it carbon neutral?
What are the justice issues related to bioenergy, and how can they be addressed?
Why is there debate between environmental groups about biomass?
How does California's scenario differ from bioenergy scenarios in other parts of the country?
What does the science say about forestry approaches intended to reduce wildfire frequency and intensity?
What are the key state policies and economic incentives that shape the business of bioenergy?
This report reviews the science and perspectives from various organizations. It offers criteria that advocates and policymakers should consider as they determine whether to pursue new types of biomass facilities, and it offers recommendations for how to best meet climate, justice, and air quality goals.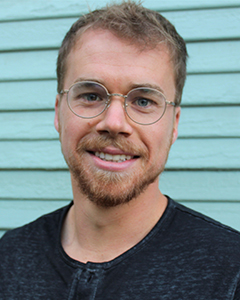 Jock worked in community health, substance abuse education, and life coaching before moving into the climate field. Previously, he started and ran a fossil fuel divestment campaign on his college campus and was a regional recruiter with 350.org for the Power Shift climate activist conference. When he's not working, he likes to trail run, play guitar at open mics, and read about psychology.
Read full bio