by J.D. Morris, The San Francisco Chronicle
---
Highlights
State Senators Scott Wiener, D-San Francisco, and Sen. Monique Limon, D-Santa Barbara, introduced a bill that would halt the issuance of permits for fracking and phase out the practice by 2027 
Sen. Wiener explains why this bill is so important:
"The world is being strangled right now with climate change…We see it with the wildfires. We see it with the storms in Texas. … California needs to lead in transitioning away from fossil fuels and toward a 100% clean and renewable economy."
The bill also works to instate buffer zones from oil wells and homes, schools, and other community spaces
Resistance will definitely stem from the fossil fuel sector
Just transition of labor for fossil fuel workers is addressed in this legislation. The bill seeks to create employment opportunities through sealing and cleaning oil well sites 
---
Fossil fuel divestment and the transition to 100% clean energy is critical to achieving The Climate Center's goals under the Climate-Safe California Platform. The Climate Center's guiding principles in achieving our goals include striving to close the climate gap and ensuring a just transition for workers.
---
Read More: https://www.sfchronicle.com/bayarea/article/Scott-Wiener-introduces-bill-to-ban-California-15955300.php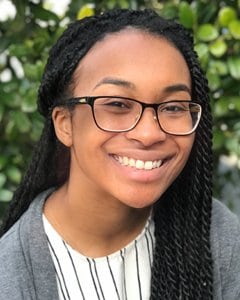 Nina Turner
Energy Programs and Communications Coordinator
Janina is a graduate of the Energy Management and Design program at Sonoma State University with experience in non-profits that specialize in sustainability and volunteerism.
Read full bio