by Gabby Brown, Sierra Club
---
Highlights
New analysis from the Sierra Club shows that natural gas exploration company California Resources Corporation (CRC) may leave California taxpayers with $900 million in costs for the remediation of thousands of abandoned oil wells

CRC has ownership interest in nearly 18,000 oil wells that can cause greenhouse gas emissions, soil and groundwater contamination, and deteriorating property values if left unplugged 

Oil and gas companies are responsible for covering the cost of plugging unused wells, but as many fossil fuel companies experience bankruptcy and can no longer afford to pay for plugging, taxpayers must bear the burden of the cost

The Sierra Club's report, "

The Risk of Unplugged Wells for California's Taxpayers; California Resources Corporation – A Case Study

,"

illustrates that it is unlikely that CRC will have any revenues set aside for closure obligations by 2025

The state-run agency, California Geologic Energy Management (CalGEM), is responsible for ensuring that CRC satisfies its obligations but has not intervened in the bankruptcy process 

Monica Embrey, Associate Director of the Sierra Club's Beyond Dirty Fuels campaign, says it's imperative that the state hold CRC accountable for oil well clean up:
"CRC may be the first major oil company to fail in California, but it certainly won't be the last. It's critical that the state use its authority to protect workers, communities, and our climate by holding these companies accountable for their massive well closure obligations." 
---
Fossil fuel divestment and the transition to 100% clean energy is critical to achieving The Climate Center's goals under the Climate-Safe California Platform.
---
Read More: https://www.sierraclub.org/press-releases/2020/10/new-report-crc-s-failure-could-leave-california-taxpayers-900-million-burden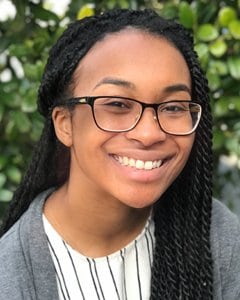 Nina Turner
Energy Programs and Communications Coordinator
Janina is a graduate of the Energy Management and Design program at Sonoma State University with experience in non-profits that specialize in sustainability and volunteerism.
Read full bio