by Emily Holden, The Guardian
---
Highlights
The Small Business Administration (SBA) released data showing that oil and gas drillers, coal mine operators, refiners, and pipeline companies have taken advantage of federal coronavirus aid
Companies include: Navajo Transitional Energy Company, CCU Coal and Construction, Sunflower Electric Power Corporation, and thousands more
Four companies that received aid were recently listed in the top 10 drilling rig operators in Texas 
The estimated $3 billion in aid taken by these companies is thought to be a lower estimation than what was actually given. It is expected that the actual dollar amount is closer to $7 billion
Though these businesses were not exempt from receiving aid funds, all of the aid should've gone to smaller business, not giant polluting corporations
Jesse Coleman, a researcher for Documented, believes that giving aid to the oil industry is a waste of taxpayer money:
"We should not be wasting taxpayer dollars on an industry that's in a tailspin of its own making, especially when it seems intent on bringing the whole planet down with it."
California biofuel company Pacific Ethanol also received aid funds even though they have a long history of environmental violations
---
Fossil fuel divestment and the transition to 100% clean energy is critical to achieving The Climate Center's goals under the Climate-Safe California Platform.
---
Read More: https://www.theguardian.com/environment/2020/jul/07/fossil-fuel-industry-coronavirus-aid-us-analysis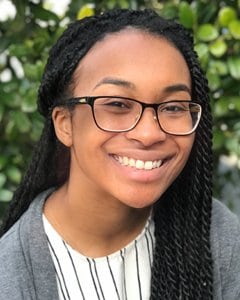 Nina Turner
Energy Programs and Communications Coordinator
Janina is a graduate of the Energy Management and Design program at Sonoma State University with experience in non-profits that specialize in sustainability and volunteerism.
Read full bio