by Karen L. Jones, California Health Report
---
Highlights
According to the California Department of Public Health, the death rate due to chronic lower respiratory disease is 12 times higher in the San Joaquin Valley compared to the rest of the state and 14 times higher than the national rate
The intense pollution in the region can have severe effects on Valley residents who contract COVID-19
Kern County does not meet federal ozone and particulate matter standards due to the pollution caused by the region's petroleum industry among other factors such as unplugged oil wells that leak methane
There are reports of several wells leaking at rates over 200,000 percent above the EPA average estimate for western U.S. gas wells
Methane leaks detected by using airborne infrared imaging sensors show that nearly 4 billion cubic feet of methane may have been released in Kern County oil fields
The gathering of methane plume imagery could help locate and plug methane leaks in oil fields
---
Increased air pollution from fossil fuel emissions makes all of us more vulnerable to the current COVID-19 pandemic. For a safe and healthy future for all, endorse the Climate-Safe California Platform to implement scalable solutions that can reverse the climate crisis.
---
Read More: https://www.calhealthreport.org/2020/08/18/opinion-methane-leaks-in-the-central-valley-may-be-worsening-covid-19-cases/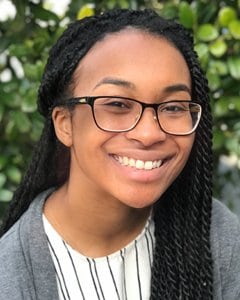 Nina Turner
Energy Programs and Communications Coordinator
Janina is a graduate of the Energy Management and Design program at Sonoma State University with experience in non-profits that specialize in sustainability and volunteerism.
Read full bio