On Sunday, October 3, an oil pipeline operated by Beta Offshore — a California subsidiary of Houston-based Amplify Energy Corporation — spilled at least 126,000 gallons into the Pacific Ocean. Oil is expected to continue washing onto local beaches for several more days, along with dead wildlife and toxic fumes. 
In response, The Climate Center CEO Ellie Cohen said:
"When oil devastates the beaches and wildlife of Orange County and when fire and smoke threaten Lake Tahoe, it's national news. And what has happened in Orange County is indeed a terrible tragedy. But every day in California, lower-income communities and communities of color in Fresno, Kern County, and elsewhere suffer from the impacts of oil and gas extraction and the consequences of their use. It is long past time for Governor Newsom to permanently halt the permitting of any new oil and gas wells or infrastructure in the state. We have the solutions. We just need the political will to secure an equitable, healthy, climate-safe future for all."
ENDS
Contact: Ryan Schleeter, Communications Director, The Climate Center: ryan@theclimatecenter.org, (415) 342-2386
About The Climate Center: 
The Climate Center is a climate and energy policy nonprofit working to rapidly reduce climate pollution at scale, starting in California. Our flagship Climate-Safe California campaign is a unique and comprehensive effort to make California the first state in the nation to reach carbon negative.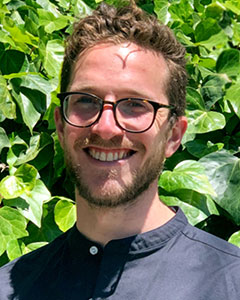 Ryan Schleeter
Communications Director
Ryan Schleeter (he/him/his) joined The Climate Center in 2021, bringing nearly a decade of experience in climate and environmental communications. As Communications Director, he leads The Climate Center's brand, message, content, and digital strategies, helping to grow the movement to secure a Climate-Safe California. 
Read full bio