By Ivan Penn, The New York Times
---
Highlights
Even though the renewable energy sector is facing some losses during the coronavirus pandemic, renewables are set to account for nearly 21% of the electricity in the United States, a 3% increase from 2019
Renewables prices have not dropped as much as oil and gas prices during the COVID-19 pandemic, however, small solar companies are taking big financial hits due to canceled projects and are having to lay off employees
The cost of building renewable energy sources such as solar and wind farms is cheaper than building natural gas and nuclear plants and can be built at a much faster rate
In addition, renewable energy is cheaper to operate compared to coal and oil, allowing utilities to use cleaner electricity
The Solar Energy Industries Association (SEIA), a trade group, estimates that half of workers in the solar industry could lose their jobs at least temporarily because of the coronavirus outbreak
Government efforts to address climate change have helped drive down costs of wind and solar equipment and made the industry more resilient to economic swings
Lobbyists for renewable energy are asking lawmakers to make it easier for their industry to take advantage of tax credits the government provides for wind and solar power
---
The Climate Center's Climate-Safe California platform aims to secure a positive transition for workers and their families whose livelihoods depend on fossil fuel industries. Endorse the platform here. 
---
Read more: Oil companies are collapsing, but wind and solar energy keep growing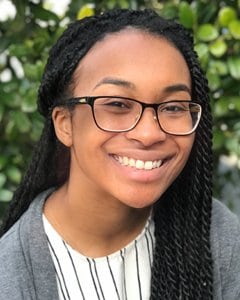 Nina Turner
Energy Programs and Communications Coordinator
Janina is a graduate of the Energy Management and Design program at Sonoma State University with experience in non-profits that specialize in sustainability and volunteerism.
Read full bio