by Hannah Wiley, Sacramento Bee
---
Highlights
The oil and real estate industry is contributing to fund campaigns for moderate Democrats in California in order to establish connections and favors in Sacramento. Examples include:
Money is given through independent expenditure committees since businesses cannot coordinate directly with the candidates 
In the Central Valley, an expenditure committee funded by various petroleum companies has poured about $750,000 into boosting Modesto City Councilman Mani Grewal's Senate campaign against Susan Eggman. Most of this money has been dedicated to attack ads against Eggman
In the East Bay, Democrat Steve Glazer has accepted around $200,000 from committees funded by food, real estate, and health care industries for his Senate race while opponent Marisol Rubio has received $50,00 from a union committee for her campaign
Committees have spent over $300,000 against Johnathon Ervin who was for State Assembly in the 36th district against incumbent Republican Tom Lackey 
In Los Angeles, Moderate candidate Sylvia Rubio has received hundreds of thousands of dollars in funds, mostly from oil companies
---
California must get the oil money out of politics if the state is to meet its greenhouse gas reduction goals. The Climate Center aims to help California phase out fossil fuel-powered vehicles through legislation, and shining light on who is taking oil money will be key to holding electeds accountable.
---
Read more: https://www.sacbee.com/news/politics-government/capitol-alert/article240676061.html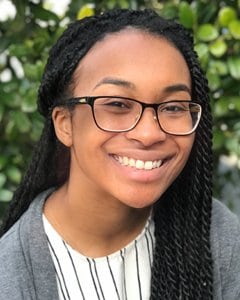 Nina Turner
Energy Programs and Communications Coordinator
Janina is a graduate of the Energy Management and Design program at Sonoma State University with experience in non-profits that specialize in sustainability and volunteerism.
Read full bio