SAN FRANCISCO, March 20, 2023 — Earlier today, the United Nations Intergovernmental Panel on Climate Change (IPCC) released its AR6 Synthesis Report. The report points to "more than a century of burning fossil fuels" as the driving force behind the climate crisis, increasingly extreme weather, and instability across the globe.
In response, The Climate Center CEO Ellie Cohen said:
"This report once again states — in dire terms — what world leaders have known for a long time. The climate crisis is here, it's deadly, and it's driven by fossil fuels. The good news is that we also have the solutions at hand to build a world beyond oil, gas, and coal. In places like California and around the globe, we have the technology and the know-how to build an equitable, clean energy economy. The only thing holding us back is political will."
The AR6 report summary is here and a press release from the IPCC is here.
ENDS
Contact: Ryan Schleeter, Communications Director, The Climate Center: ryan@theclimatecenter.org, (415) 342-2386
About The Climate Center:
The Climate Center is a climate and energy policy nonprofit working to rapidly reduce climate pollution at scale, starting in California. We are a think-tank, do-tank working to turn bold ideas into action for a climate-safe future. Our flagship Climate-Safe California campaign is a unique and comprehensive effort to make California the first state in the nation to reach carbon negative. www.theclimatecenter.org
Coverage:
What will the UN's new climate report tells us and why does it matter? – BBC Radio
Experts urge rapid reduction of climate change is possible and necessary – KCBS Radio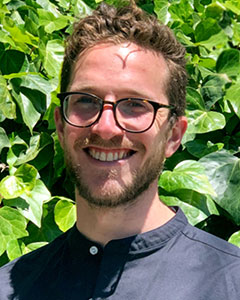 Ryan Schleeter
Communications Director
Ryan Schleeter (he/him/his) joined The Climate Center in 2021, bringing nearly a decade of experience in climate and environmental communications. As Communications Director, he leads The Climate Center's brand, message, content, and digital strategies, helping to grow the movement to secure a Climate-Safe California. 
Read full bio