by David Roberts, Vox
---
Highlights
A new initiative,

Rewiring America

founded by

Saul Griffith

, asserts that rapid decarbonization through electrification would create 15 million to 20 million jobs in the next decade and that it's possible to eliminate 70 percent to 80 percent of US carbon emissions by 2035 through rapid deployment of existing electrification technologies, with little-to-no carbon capture and sequestration.

 

Rewiring America: 

Asserts that successfully addressing the climate crisis will require a mobilization similar to the economic mobilization that took place in the U.S. during World War II

Has produced a

dashboard

that collects all data on how energy is used in the U.S. It tracks where every unit of energy enters the economy and how it is used as it passes through

Asserts that no new technology advancements are needed and no great sacrifice will be required to decarbonize the economy

Relies on five well-established technologies: wind power, solar power, electric vehicles, electric heat pumps, and energy storage

Asserts that market mechanisms will not work in time to achieve goals and that a command and control approach is what it will take.
---
Fossil fuel divestment and the transition to 100% clean energy is critical to achieving The Climate Center's goals under the Climate-Safe California Platform.
---
Read More: https://www.vox.com/energy-and-environment/21349200/climate-change-fossil-fuels-rewiring-america-electrify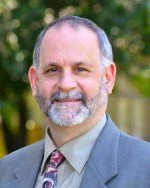 Woody Hastings
Phase Out Polluting Fuels Program Manager
Woody Hastings has served as The Climate Center's Energy Program Manager since 2010. He is an energy and environmental policy analyst, strategic planner, and community organizer with over thirty years of experience in the non-profit, governmental, and private sectors.
Read full bio