by Emily Holden, The Guardian
---
Highlights
The gas industry has been orchestrating efforts to push against any climate policy that threatens their business models through coalition building, hiring lobbying firms, social media strategy, and op-eds
Though natural gas is touted as a safe resource, the extraction and transportation of the gas leaks methane, which is more powerful than carbon dioxide and is being emitted by the gas industry in large quantities
In Seattle, where the city council attempted to ban natural gas hookups in order to eliminate pollution, there was mass opposition from plumbers, realtors, and building owners who feared job losses and discontent with people who wanted gas in their homes
Charlie Spatz, a researcher at the Climate Investigations Center, says that the push back is due to the threat of the industries failing business:
"The gas utilities are facing an existential threat, and instead of approaching a decarbonizing economy as an opportunity to reinvent themselves, they're digging their heels in and going back to the age-old tactics of [the fossil fuel industry]"
A group called Partnership for Energy Progress (PEP) which consists of western utilities, labor unions and businesses plans to spend nearly $3 million in efforts to convince consumers that natural gas is an important player in our green energy future

The American Public Gas Association is spending at least $127,000 on anti-electrification initiatives and $200,000 for media monitoring, engagement with reporters, letters to the editor, op-eds and social media efforts
---
While the gas industry has been touting how many jobs they support, jobs within the renewable sector are vastly outpacing those in the fossil fuel industry. The Climate Center works toward electrifying buildings and vehicles using 100% clean energy sources such as solar and wind to eliminate fossil fuel-based emissions and promote economic opportunities in the renewable energy industry.
---
Read More: https://www.theguardian.com/environment/2020/aug/20/gas-industry-waging-war-against-climate-action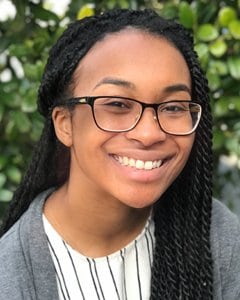 Nina Turner
Energy Programs and Communications Coordinator
Janina is a graduate of the Energy Management and Design program at Sonoma State University with experience in non-profits that specialize in sustainability and volunteerism.
Read full bio