by Alexandria Herr, Grist
---
Highlights
Public Accountability Initiative and LittleSis released a new report detailing how oil companies fund police foundations across the country

These foundations are non-profits that raise money to buy weapons, equipment, and surveillance technology for police departments

Some fossil fuel companies have also supported legislation that would criminalize protesting pipelines
Big banks with fossil fuel investments as well as some private utilities have also donated to police foundations 
Activists, including the authors of this report, are connecting the dots between policing and environmental justice:
"…divesting from fossil fuels and fighting to end environmental racism goes hand in hand with defunding the police in the fight for racial justice and reinvestment in Black and Brown communities."
---
Increased air pollution from fossil fuel emissions disproportionately affects Black, Indigenous, People of Color. Divestment from big oil and securing  100% clean energy in California's frontline communities is critical to achieving The Climate Center's goals under the Climate-Safe California Platform.
---
Read More: https://grist.org/justice/how-the-fossil-fuel-industry-drives-climate-change-and-police-brutality/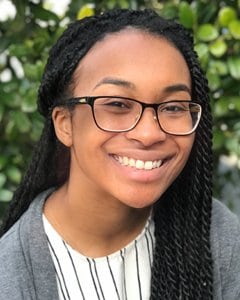 Nina Turner
Energy Programs and Communications Coordinator
Janina is a graduate of the Energy Management and Design program at Sonoma State University with experience in non-profits that specialize in sustainability and volunteerism.
Read full bio