by Kevin Crowley and Akshat Rathi, Bloomberg
---
Highlights
Exxon Mobil is raising its yearly emissions to 17% by 2025, releasing an additional 21 million metric tons of carbon dioxide (CO2) per year according to the companies own assessment of its $210 billion investment strategy 
New investment and growth plans come after the company experienced losses during the pandemic and the collapse of oil demand
The largest U.S. oil producer has never made a commitment to lower oil and gas output, planned to become carbon neutral, nor have they ever publicly disclosed its forecasts for its own emissions
Exxon does not account for emissions from customers burning their fuel, meaning their new growth strategy would account for and additional 100 million tons of CO2
---
Increased air pollution from fossil fuel emissions makes all of us more vulnerable to the current COVID-19 pandemic. For a safe and healthy future for all, endorse the Climate-Safe California Platform to implement scalable solutions that can reverse the climate crisis.
---
Read More: https://www.bloomberg.com/news/articles/2020-10-05/exxon-carbon-emissions-and-climate-leaked-plans-reveal-rising-co2-output?sref=ABTRBDIh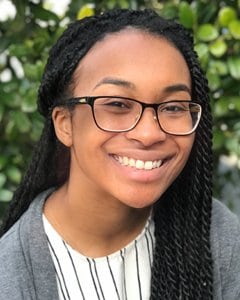 Nina Turner
Energy Programs and Communications Coordinator
Janina is a graduate of the Energy Management and Design program at Sonoma State University with experience in non-profits that specialize in sustainability and volunteerism.
Read full bio