Exxon Mobile's dissident investors have introduced seven more resolutions asking the company to address climate change and its risks, in contradiction to former chief Rex Tillerson's vehement opposition to such motions. The resolutions ask Exxon to add a board member with environmental expertise; disclose funding of lobbyists and organizations dedicated to influencing climate policy; and to explain in detail how the company might align its business with a low-carbon economy.
Exxon is expected to oppose those resolutions, as it has consistently done for more than two decades.
This push comes as a Massachusetts Superior Court judge refused to block the climate fraud investigation of ExxonMobil that was opened last year by state Attorney General Maura Healey. Healey opened the investigation in April under the state's consumer protection laws seeking documents back to 1976 related to Exxon's understanding of climate change and the effects it could have on its business.
The ruling last week means Exxon must comply with Healey's civil investigative demand for company records. Healey requested the documents as part of an investigation to determine if Exxon misled consumers about the risks climate change posed to its business. The parallel legal battle Exxon is waging in a federal court in Texas to derail Healey's investigation remains under way.
Several of the dissident investors' resolutions last year, although defeated, drew more support than ever. Yes votes reached 38 percent for a resolution calling on Exxon to show how the company's business would be affected by international efforts to limit global warming to 2 degrees.
The situation illustrates the importance of looking at Tillerson's actions, as opposed to his words. During confirmation hearings, he may have placated many with his acknowledgement of climate change, but that does not mean he will act on it. Remembering the sordid history of Tillerson's climate denial and the opportunities provided even by his own shareholders to take action speaks much louder than one hearing ever could.
Sources:
https://insideclimatenews.org/news/11012017/exxon-shareholders-climate-change-rex-tillerson
https://insideclimatenews.org/news/12012017/mass-judge-ruling-climate-investigation-exxon-tillerson
http://grist.org/climate-energy/exxon-mobils-shareholders-meeting-was-totally-overrun-by-climate-demands/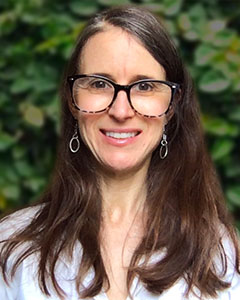 Stacey Meinzen
Communications Manager
Stacey Meinzen has nineteen years of experience as a communications and research professional.
Read full bio