by Tony Barboza, The Los Angeles Times
---
Highlights:
As the world shelters-in-place due to the pandemic of COVID-19, greenhouse gas emissions have lowered. However, this reduction in emissions is temporary and emissions will rise again once the pandemic reaches an end:
Once self-isolation and quarantines end, more people will travel by car and airplane, ruining any decrease in emissions due to the outbreak
Scientists and environmentalists worry the pandemic will halt progress being made on emissions reductions as certain industries, such as airlines, try to revive themselves
In Europe, some airline companies have pushed regulators to delay emissions-cutting policies on account of the coronavirus. The Czech Republic's prime minister urged the European Union to abandon a landmark law seeking net zero carbon emissions to focus instead on battling the outbreak.
Many are hopeful that the increase in telecommunications during the pandemic will stick around, lowering emissions from commuting to work in an office
The failure of the world to adequately respond to the pandemic parallels international efforts to respond to the climate crisis, which will ultimately have a longer, more dire effects on the world economy and population if global average temperatures rise 2 degrees C or more
---
The COVID-19 pandemic is a stark reminder that we ignore the science at our own peril and early action saves lives. Scientists are increasingly warning that to avoid catastrophic impacts from climate change, the world's governments must implement massive reductions of warming emissions. To avert dire consequences in-state and to inspire greater climate action worldwide, California must accelerate its climate leadership and policy timelines now.
---
Read More: https://www.latimes.com/environment/story/2020-03-19/coronavirus-shutdowns-are-lowering-greenhouse-emissions-history-shows-theyll-come-roaring-back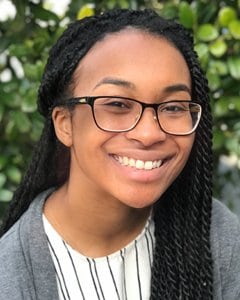 Nina Turner
Energy Programs and Communications Coordinator
Janina is a graduate of the Energy Management and Design program at Sonoma State University with experience in non-profits that specialize in sustainability and volunteerism.
Read full bio