by Rachel Becker, CalMatters
---
Highlights
California has relied on its carbon cap and trade program to dramatically reduce greenhouse gas (GHG) emissions in the state. Many believe this policy is not strong enough to reduce emissions to 40% below 1990 levels and now the state must decide if it will reform the program.
California was the first in the United States to implement a cap and trade program and it is now one of the largest pollution markets in the world
In the past two years, the auctions of pollution permits gather $600 million per auction and the money is used for programs like EV rebates
Due to the unstable economy from the coronavirus pandemic, auction revenue is declining
Major polluters that purchase permits include oil refineries, power plants, transportation, and manufacturers
Polluters are not in favor of adjusting the cap and trade program, saying that it could increase the price of gas and consumer goods
Currently, the state is not on track to reach 2030 emissions targets and must reassess how to meet these goals
---
Using climate funding mechanisms, such as a carbon fee and dividend, we can effectively produce an additional $20 billion per year specifically for a climate-safe California while reinvesting back into our communities.
---
Read more: https://calmatters-org.cdn.ampproject.org/c/s/calmatters.org/environment/2020/06/california-climate-strategy-cap-trade/amp/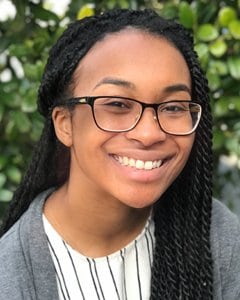 Nina Turner
Energy Programs and Communications Coordinator
Janina is a graduate of the Energy Management and Design program at Sonoma State University with experience in non-profits that specialize in sustainability and volunteerism.
Read full bio