by Daisy Nguyen, Associated Press
---
Highlights
California issued 2,691 permits to drill new wells or rework existing ones the first half of this year and the issued 48 new permits for hydraulic fracturing
Consumer Watchdog and FracTracker have partnered on a "Newsom Well Watch" website and say that California has issued 190% more oil and gas drilling permits in the first six months of 2020
"We should be seeing fewer permits issued. That would be the natural result if we made oil companies pay for the true cost of doing business in California by putting up the money necessary to plug and clean up a well when they get a permit to drill one, as state law allows."
– Liza Tucker, Consumer Watchdog
State officials claim that these groups are misinterpreting the data and say the number of new drill permits were only increased by 7 percent, but the advocacy groups say that the total number of new wells drilled in the first half of 2020 is still 9.2% higher than the first half of 2019
Uduak-Joe Ntuk, oil and gas supervisor at the California Geologic Energy Management Division (CalGEM), says that production in California is at its lowest level in the last four decades and that the number of permits issued for sealing old wells outpaced permits for new wells
Liza Tucker of Consumer Watchdog said the state was granting permits to companies without guarantees they will cover the cost of sealing old wells that pose pollution risks
---
The Climate Center is part of the Last Chance Alliance, working to accelerate the phase-out of fossil fuels, which disproportionately harm lower-income communities. The Climate Center's Climate-Safe California Platform includes guiding principles to protect frontline communities most affected by the extraction of fossil fuels and to ensure a just transition for workers.
---
Read More: https://apnews.com/d04910d29539d39e24eaa725bcf4545f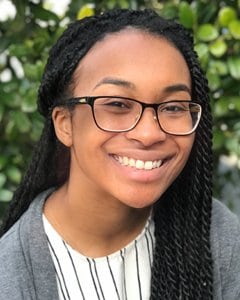 Nina Turner
Energy Programs and Communications Coordinator
Janina is a graduate of the Energy Management and Design program at Sonoma State University with experience in non-profits that specialize in sustainability and volunteerism.
Read full bio