by Emily Pontecorvo, Grist
---
Highlights
Abandoned oil wells across the country are leaking methane, a greenhouse gas that has 86 times the heat-trapping power of carbon dioxide
The impending collapse of the oil industry around the world will only make matters worse, as more oil wells will be abandoned and the gas leaks will continue
A new report from Resources for the Future and Columbia University suggests creating a federally funded jobs program that would plug the holes left by oil wells by employing oil and gas workers
Similar propositions have been made: one in an infrastructure bill passed by the US House of Representatives and a nearly $2 billion program in Canada
There are 56,600 known unplugged "orphaned" wells within the country, however, there may be hundreds of thousands of unknown wells that were created before regulations were in place
The cost of plugging the wells range from $4,000 to over $100,000 per well with a total program cost of  $1.4 billion to $2.7 billion and could support about 13,500 jobs for one year
However, these costs are only estimates and the true cost of plugging could be more
As demand for labor and equipment increases, costs could increase or they could decrease as crews learn to plug wells more efficiently. Carbon Tracker found that the cost of plugging a newer shale well, which is typically thousands of feet deeper than older wells, could be anywhere from $300,000 to more than $1 million.
Once taxpayers start spending billions to plug wells, the oil industry will have successfully avoided many of their own costs and successfully left them on the backs of taxpayers
Any federal effort to plug abandoned wells should likely focus on older, truly orphaned wells to avoid a perverse incentive for the industry to create more wells, and they should require states to ensure future plugging costs are fully covered by the industry.
---
Increased air pollution from fossil fuel emissions makes all of us more vulnerable to the current COVID-19 pandemic. For a safe and healthy future for all, endorse the Climate-Safe California Platform to implement scalable solutions that can reverse the climate crisis.
---
Read More: https://grist.org/energy/a-jobs-program-to-plug-abandoned-oil-wells-sounds-like-a-win-win-is-it/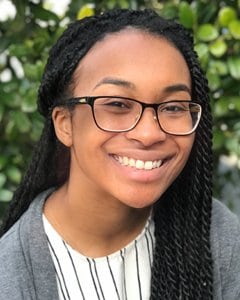 Nina Turner
Energy Programs and Communications Coordinator
Janina is a graduate of the Energy Management and Design program at Sonoma State University with experience in non-profits that specialize in sustainability and volunteerism.
Read full bio