By Woody Hastings
September 2014
Most of Sonoma County now has some exciting new choices about where their electrical power comes from and how much they pay for it. Sonoma Clean Power, the Community Choice program that launched in Sonoma County in May of this year, offers cleaner power at rates that are 4 to 5% lower than PG&E's rates.
Sonoma Clean Power supporters celebrate the launch of electrical service May 1, 2014
I say most because only five of the eligible cities joined Sonoma Clean Power when they had their first chance in 2013. This year the final three cities, Cloverdale, Rohnert Park, and Petaluma have been invited by Sonoma Clean Power to participate in the program and have a voting representative on the governing board. In July, Cloverdale voted unanimously to join. That leaves just Rohnert Park and Petaluma. That's where you come in!
We need you to urge your city council members to vote YES on Sonoma Clean Power when it comes to them for a vote in the fall. See who they are and how to get in touch with them by clicking on these links: Rohnert Park and Petaluma. If you don't happen to live in those cities, that's OK, just make sure any friends you have in those cities know about this and ask them to urge their city councils to vote YES!
Other things you can do include writing a letter to the editor of your local newspaper and attending meetings on this issue, especially the city council meetings when the vote happens. And learn more about Sonoma Clean Power by visiting www.sonomacleanpower.org.
If you have ideas or questions about bringing Community Choice Aggregation to your area, please contact Woody Hastings, Renewable Energy Implementation Manager at The Climate Protection Campaign. woody@theclimatecenter.org, 707-525-1665, x117.  Founded in 2001, the The Climate Protection Campaign creates model programs to reduce greenhouse gas emissions for communities everywhere.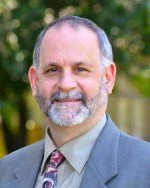 Woody Hastings
Phase Out Polluting Fuels Program Manager
Woody Hastings has served as The Climate Center's Energy Program Manager since 2010. He is an energy and environmental policy analyst, strategic planner, and community organizer with over thirty years of experience in the non-profit, governmental, and private sectors.
Read full bio