by Angela Hart, The Press Democrat
Sonoma County wants to convince drivers to ditch their gas-guzzling vehicles for more energy-efficient electric cars as part of an ambitious countywide initiative that could offer residents financial incentives this year to make the switch.
Backed by the Board of Supervisors, several programs are underway that county officials hope will boost the number of electric vehicles on the road, and develop the public and private charging network to support them.
The effort would help to reduce greenhouse gases and stave off the impacts of climate change, officials said.
"This is one of those areas where Sonoma County wants to be a leader," said Supervisor Efren Carrillo, the board chairman.
"We know that electric vehicles are the most effective way of reducing greenhouse gas emissions, and in order to get more clean cars on the roads, we have to get them in the hands of those who can benefit the most — middle-class workers."
The county is planning to offer residents and businesses grants and rebate checks to purchase new cars or help with the installation of charging stations at homes or workplaces.
Supervisors approved a $240,000 program last month to offer northern Sonoma County residents such discounts, and Sonoma Clean Power officials are spearheading a broader plan to put hundreds of new electric vehicles on the road this year.
The moves will help Sonoma County meet its greenhouse gas-reduction goals, and perhaps beat California's target of cutting emissions at least 40 percent below 1990 levels by 2030.
That benchmark was adopted last week, when Gov. Jerry Brown signed legislation advancing the state's landmark climate change law referred to as the Global Warming Solutions Act.
Sonoma County, which is working to reduce greenhouse gases to 1990 levels by 2020, is on its way to achieving — and perhaps exceeding — state targets, said county officials and climate change advocates.
Carrillo acknowledged that encouraging people to make high-cost purchases, such as a new vehicle, to help the county meet its emission-reduction targets is outside the scope of local government, but he and others said the county can play a role by offering financial incentives.
"Our county is very environmentally and socially minded, so we don't have to do a whole lot to change peoples' mindsets," Carrillo said. "People realize that climate change is real and fossil fuels contribute to it, so we're focusing on how to increase the electric vehicles that are out there, and making sure we have the infrastructure to support them."
County supervisors last month approved a program for the Northern Sonoma County Air Pollution Control District, authorizing the agency to disperse up to $3,000 per person on a first-come, first-served basis to roughly 65,000 north county residents who purchase an electric vehicle, as well as money to offset costs installing at-home charging stations.
Ann Hancock, executive director of the Santa Rosa-based The Climate Center, said the move toward electric vehicles is critical because tailpipe emissions account for the largest source of pollution in the county.
"Electric vehicles are one of the quickest ways to bring down those emissions from the transportation sector," Hancock said.
The state's effort is focused on curbing emissions at oil refineries, as well as cutting tailpipe emissions, but the county is focused on vehicles because they generate the bulk of greenhouse gases, said Rob Bamford, air pollution control officer for the Northern Sonoma County Air Pollution Control District.
source: http://www.pressdemocrat.com/news/6069757-181/sonoma-county-to-offer-incentives?artslide=0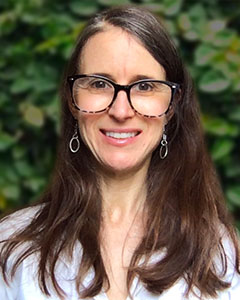 Stacey Meinzen
Communications Manager
Stacey Meinzen has nineteen years of experience as a communications and research professional.
Read full bio