by Justin Gerdes, Greentech Media
---
Highlights
Realizing that Massachusetts will not meet its emissions reduction targets if the state continues to use natural gas, the Department of Public Utilities is investigating the future of natural gas companies at the request of State Attorney General Maura Healey
Electrification of buildings, energy efficiency, and geothermal network applications through a concept called GeoMicroDistrict are the potential alternatives to natural gas use that are being explored in the state
The GeoMicroDistrict was created by Home Energy Efficiency Team (HEET) and it allows heat pumps in individual buildings transferring thermal energy between a shared district water loop and their own heating and cooling distribution systems
These geothermal distribution centers could be standalone or could be interconnected systems
HEET has three pilot programs launching in the Boston area
The program attempts to have geothermal heating as a new venture for gas companies who will likely be phased out if they do not adapt to the move away from natural gas
---
The Climate Center's Climate-Safe California Platform advocates for a formal California State commitment by 2022 to 80% below 1990 levels of greenhouse gas emissions and net negative emissions by 2030 for a climate-safe future. This bold target requires accelerating the phase-out of fossil fuels.
---
Read More: https://www.greentechmedia.com/articles/read/can-gas-companies-evolve-to-protect-the-climate-and-save-their-workers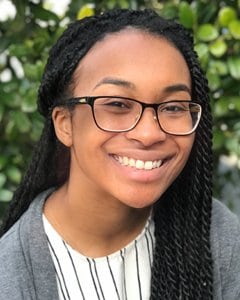 Nina Turner
Energy Programs and Communications Coordinator
Janina is a graduate of the Energy Management and Design program at Sonoma State University with experience in non-profits that specialize in sustainability and volunteerism.
Read full bio