50th Anniversary of the end of plans for a Nuclear Plant at Bodega Head, and the year of the Launch of Sonoma Clean Power
 By Woody Hastings
Fifty years ago in October 1964, Pacific Gas & Electric announced that it was canceling its plan to construct the first commercially viable U.S. nuclear-powered electric generating station at Bodega Head. After the controversial project received intense local resistance and national attention, PG&E finally abandoned the site because of its close proximity to the San Andreas Fault.
 It took the threat of a potentially catastrophic earthquake to shift things in the right direction back in 1964.
All that remains of PG&E's folly, the "Hole in the Head," a foundation pit excavated on the site of a freshwater spring.
Fifty years later this October, Sonoma County has succeeded in launching the newest locally-controlled electricity service provider that emphasizes non-nuclear and non-fossil energy sources, Sonoma Clean Power.
To learn more about the "Battle of Bodega," attend one of these upcoming events. Both events describe how Sonoma County has played a proactive role in charting its own energy destiny.
Hole in the Head: The Battle for Bodega Bay Premier Opening Reception and Dinner – November 1
The battle of Bodega Head and the history of environmentalism – November 6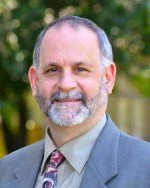 Woody Hastings
Phase Out Polluting Fuels Program Manager
Woody Hastings has served as The Climate Center's Energy Program Manager since 2010. He is an energy and environmental policy analyst, strategic planner, and community organizer with over thirty years of experience in the non-profit, governmental, and private sectors.
Read full bio