by Justin Gerdes, Greentech Media
---
Highlights:
The California Public Utilities Commission has dedicated $45 million to heat pump water heater incentives. Around $4 million will be exclusively for low-income residents.
Since 90% of heat pump water heaters and furnaces in California are powered by natural gas or propane, the heat pump water heater incentives will cut down GHG emissions from buildings and help utilize overproduced renewable energy
A workshop will be held on March 31st to determine the details of the incentive program such as extending the funding over time and determining who receives the rebate
Electric heat pump water heaters are up to five times more energy-efficient than conventional gas models
The Climate Center has launched the ACE initiative for clean and smart community microgrids to build energy resilience in the building sector as natural gas use is phased out.
---
Read More: https://www.greentechmedia.com/articles/read/california-moves-to-tackle-another-big-emissions-source-fossil-fuel-use-in-buildings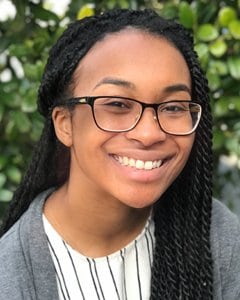 Nina Turner
Energy Programs and Communications Coordinator
Janina is a graduate of the Energy Management and Design program at Sonoma State University with experience in non-profits that specialize in sustainability and volunteerism.
Read full bio