California Energy Commission "Local Government Challenge Grant" project receives highest score in its category
On April 11th the Center received news that it had been awarded, along with its Project partners, $1.7M in funding for a project that will help the state achieve its greenhouse gas reduction goals and that aims to develop a replicable model for deploying Distributed Energy Resources (DER) that optimize building efficiency on a community scale. Distributed Energy Resources are solar, energy storage, energy efficiency, demand response, and other tools that help integrate local energy resources.
The team was not only awarded the grant, but came in first in its "Energy Innovation Challenge" category with a score of 83.3%.

Purpose
The purpose of the grant is to identify local governmental projects that can help attain the energy efficiency goals laid out in 2015's SB 350 and related bills. MCE is the lead agency for the team applying for the grant.
The project aims to achieve broad deployment of energy efficiency, other carbon-free DER, facilitate local renewable energy integration, and seek low-cost solutions toward achieving its climate goal of delivering 100% carbon free electricity for its community by 2025.
Location
Three locations in MCE's service territory have been selected including a 300+ unit multi-family property in Richmond, the Novato Sanitation District, and a Sanitary Service company location in San Rafael.
Technologies deployed
Multiple integrated technologies will be deployed including high-efficiency heat-pump water heaters, LED lighting, energy storage, solar, insulation upgrades, methane gas capture/anaerobic digestion, electric vehicle charging, and more.
The Climate Center's role
The Center's role is to ensure alignment with Community Choice climate action targets, local climate action plan goals, and state policies, and to help package and share the replicable project with other communities throughout California. By promoting the program, best practices, and lessons learned from this grant project the project team seeks to advance the ability of CCAs to rapidly scale building efficiency via DER procurement as a cost-effective means of meeting CCA climate action targets across the state.
Project team members include:
MCE, the first Community Choice agency to launch service in California, celebrating its eighth year of service
---
Pathion, Inc., a Silicon Valley based company whose mission is to develop, build and sell safe intelligent energy storage solutions for commercial, industrial, marine and government customers
---
TerraVerde Renewable Partners, an independent Marin County-based energy advisor representing school districts, public agencies, and commercial enterprises
---
The Association for Affordable Energy, with offices in Emeryville, dedicated to achieving energy efficiency in new and existing buildings in order to foster affordable and healthy housing and communities, especially those of low-income
---
The The Climate Center, which has long been advocating for Distributed Energy Resource solutions.
---
The partners are grateful to the Energy Commission and pleased with this opportunity:
Beckie Menten, Director of Customer Programs for MCE said that, "MCE is looking forward to working with The Climate Center and the other stellar members of the grant team to investigate replicable solutions for scaling distributed energy resources at the community level."
"Pathion is excited to be part of the team leading this very important project for the state of California. As a result of this project's replicable solution, Community Choice agencies will be able to target and scale distributed energy resources across their service territories, thus achieving lower costs, stronger financials, and better customer engagement," said Greg Thomson of Pathion.
Charles Monk, Executive Vice President of TerraVerde Renewable Partners stated that "TerraVerde is thrilled to have the opportunity to partner with MCE on delivering an innovative and replicable distributed energy resource program solution. Our firm believes that Community Choice Agencies are ideally positioned to utilize DER programs as an important tool to tackle state and local climate action goals and reduce overall energy costs to ratepayers. This grant provides a foundation to prove this hypothesis, and it's exciting to see a market leader such as MCE working to unlock the value that targeted DER can provide, particularly in disadvantaged communities that they serve."
In developing the funding opportunity, the CEC recognized that local governments play a critical role in helping California meet its energy and climate goals. Local governments have a unique connection with their constituents and jurisdictions over building and land use decisions. This thinking is very much in line with the Center's approach.
The project is currently scheduled to begin this fall. Stay tuned! We will post occasional updates here on the Center's e-news.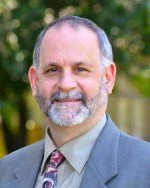 Woody Hastings
Phase Out Polluting Fuels Program Manager
Woody Hastings has served as The Climate Center's Energy Program Manager since 2010. He is an energy and environmental policy analyst, strategic planner, and community organizer with over thirty years of experience in the non-profit, governmental, and private sectors.
Read full bio