Remember the rolling blackouts of 2001? They were frightening and really bad for the economy.
This month California came dangerously close to a repeat performance. On August 10 and August 14, the company that manages the state's electrical grid issued "Flex Alerts," urging us to set our thermostats at 78 and wait until evening to run appliances.
Why were power supplies so tight? Because we rely too heavily on a relatively small number of large power plants rather than lots of smaller plants throughout the state.
The San Onofre nuclear power plant is currently offline because many of its steam tubes are much more damaged than expected. Simultaneously, August hot weather and heavy air conditioning demand make us especially vulnerable.
There is a better way. We can focus on building local-scaled electricity generators close to where power is needed. We can tap the power of the sun, wind and other cleaner sources of energy. Plus, we can do much more to reduce our power consumption by modernizing our buildings.
As Sonoma County establishes a new local electricity provider known as Sonoma Clean Power, increased resilience of the power system will be a big benefit. In time, we can make large-scale blackouts virtually obsolete.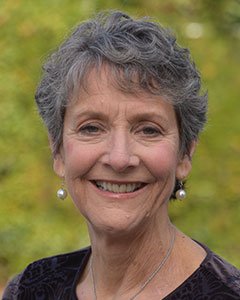 Ann Hancock
Co-Founder of The Climate Center
Ann co-founded The Climate Center in 2001. She has been a key leader in the rapid growth of Community Choice Energy, which now serves over 11 million Californians with 88 percent clean energy. Through her leadership, the organization built a strong core team that is focused on a theory of change that drives our mission. Ann holds a Master's degree in Public Health Administration and Planning from the University of California, Berkeley.
Read full bio