Community Choice emerges as a promising clean power policy in California as Petaluma joins Sonoma Clean Power in a unanimous vote of confidence
   Woody Hastings

At its city council meeting in the closing days of 2014, Petaluma California voted unanimously to participate in the newly formed Community Choice energy program, Sonoma Clean Power. The vote has implications far wider than just those for the constituents of Petaluma or the stakeholders of Sonoma Clean Power.
Petaluma was the final eligible city in the County of Sonoma to vote to join. More than any other city, Petaluma scrutinized Sonoma Clean Power in a lengthy process with a skeptical eye, questioning the overall viability of the enterprise, evaluating alternative options, and investigating concerns about rates, risk, and ratepayer protection, among other things.
The YES vote in Petaluma represents a resounding vote of confidence for Sonoma Clean Power after a process that mirrored what occurred in Marin County with Marin Clean Energy three years earlier. Most cities voted to participate in the first round but in the case of Marin, four held out for a year and then joined after they got a closer look and liked what they saw.
Similarly, in Sonoma County, Cloverdale, Rohnert Park, and Petaluma held back for a year to see what the program looked like in the real world. The verdict is in. When local governments have a chance to observe Community Choice up close and in action, they like what they see.
In the case of Sonoma Clean Power the facts are compelling. In its first seven months of service, Sonoma Clean Power boasts the following:
A new choice introduced to Sonoma County residents and businesses about electricity power sources
33% renewable energy in the basic service product "CleanStart"
Over 30% lower greenhouse gas emissions than the incumbent utility
Rates 5 to 8% lower than the incumbent utility (depending on rate schedule)
A 100% renewable energy option – EverGreen
Net metering program for solar customers "NetGreen," that offers a superior payment plan for surplus clean power fed into the grid
Feed-in Tariff program "ProFiT," that offers clean energy developers a standard offer of favorable terms for clean power their projects feed into the grid
Power Purchase Agreements for 70 megawatts of new solar in California that double the amount of solar in Sonoma County's power mix
Power Purchase Agreements for geothermal that will bring the amount of geothermal in Sonoma Clean Power's overall mix to ~23% by 2018
Higher than anticipated enrollment in Sonoma Clean Power in Phase 1 rollout – above 85%.
Community Choice programs, legally known as Community Choice Aggregation, and not long ago an obscure and underutilized statutory backwater, are emerging in California as the go-to policy implementation measure of choice for rapid greenhouse gas reductions at scale.
Local governments throughout California are now eying Community Choice as a means to boost their local economies while attaining their greenhouse gas emissions reductions targets in their Climate Action Plans. But the potential benefits are not limited to enhanced consumer choice and greenhouse gas reductions. Local control, local economic benefits, private sector opportunity, energy sector competition, and job creation are just a few of the other reasons local governments are citing for initiating their evaluation of Community Choice.
Awareness of and interest in Community Choice has ratcheted up a notch every time the incumbent utilities, Pacific Gas & Electric in particular, attack the policy. In 2010, PG&E spent nearly $50 million on a failed ballot measure that would have required a 2/3 vote to initiate a program – a deal-breaker.
This year PG&E once again backed an attempt, this time a bill in the legislature, aimed at incapacitating Community Choice. Assembly Bill 2145 sparked fierce resistance from a broad coalition of clean energy advocates, local governments, business and labor groups, existing Community Choice programs, and others. The successful opposition resulted in the emergence of a new statewide coalition dedicated to advancement of Community Choice, Californians for Energy Choice.
All local clean energy eyes in California are now on Lancaster California where the third Community Choice program in the state and the first to launch in the Southern California Edison service territory is on track for a May 2015 phase one launch. The sun-splashed High Desert city of Lancaster sees Community Choice, and its Lancaster Choice Energy program as the policy tool necessary to achieve its goal of going beyond net-zero and becoming a clean energy exporter.
What the Petaluma vote means is that the debate about whether or not Community Choice is a viable option for electricity service is over. With the total of local governments – cities and counties – in California served by a Community Choice program now at 24 and counting, other cities and counties can have confidence that Community Choice works. They can build on the successes in Marin and Sonoma and take control of a very significant part of their own energy destinies – decision-making about energy sources for electricity.
Woody Hastings is the Renewable Energy Implementation Manager for the The Climate Center. He can be reached at woody@theclimatecenter.org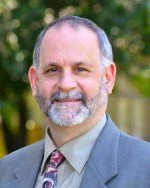 Woody Hastings
Phase Out Polluting Fuels Program Manager
Woody Hastings has served as The Climate Center's Energy Program Manager since 2010. He is an energy and environmental policy analyst, strategic planner, and community organizer with over thirty years of experience in the non-profit, governmental, and private sectors.
Read full bio