By Jennifer A. Dlouhy, Bloomberg Green
---
Highlights
Environmental activists are fighting oil companies to keep drilling out of the Arctic National Wildlife Refuge by putting divestment pressure on banks.
Tribal representatives and other environmental activists pressed banking executives about their policies during shareholder meetings and in conversations with sustainability directors
Morgan Stanley has announced that they will not be financing arctic oil and gas development, becoming the fifth major U.S. bank to announce it will no longer support drilling in the arctic
Many large banks have made the same promise, with Bank of America being a major holdout 
Though the Interior Department is preparing to sell drilling rights along the arctic coast, the lack of infrastructure makes it hard to locate crude oil, making potential investors have second thoughts
Potential drilling could have dire impacts on native wildlife
Alison Kirsch, the lead researcher in the Rainforest Action Network's Climate and Energy Program, says that by cutting off funding, these drilling projects can't continue:
"A fossil fuel project needs three things to go ahead…It needs government approval– or a permit– but it also needs capital and it also needs insurance. And those last two pieces mostly happen in the private sector. So if you can intervene there, you can stop projects."
Promises by these banks to divest in individual projects does not prohibit the banks from lending to these companies altogether
---
Fossil fuel divestment and the transition to 100% clean energy is a major step towards achieving The Climate Center's Climate-Safe California Platform.
---
Read more: https://www.bloomberg.com/news/articles/2020-04-24/wall-street-is-bending-to-pressure-to-halt-arctic-drilling-loans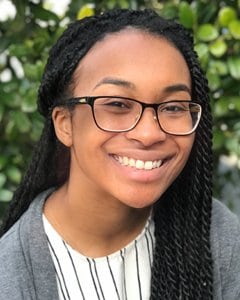 Nina Turner
Energy Programs and Communications Coordinator
Janina is a graduate of the Energy Management and Design program at Sonoma State University with experience in non-profits that specialize in sustainability and volunteerism.
Read full bio