by David Wethe, Bloomberg
---
Highlights:
Major fracking companies are expecting to crash and don't anticipate receiving financial help from Wall Street, potentially paving the way for more renewable energy projects.
Though drilling rig numbers have dropped in the past, the current decline could come much faster this time according to fracking giant Schlumberger Ltd.
Halliburton, the world's leader in fracking, is planning for the possibility that nearly two-thirds of rigs in North America could be shut down by the end of the year
The U.S. oil rig count could potentially see a 70% drop over a six-month period, surpassing lows last seen in 2016
Financial markets are not quick to support the fracking industry, as many investments are focused on more clean energy efforts
---
The Climate Center's Climate-Safe California platform aims to secure a positive transition for workers and their families whose livelihoods depend on fossil fuel industries. Endorse the platform here. 
---
Read More: https://ieefa.org/u-s-fracking-giants-prepare-for-repeat-of-2016-collapse-expect-little-help-from-wall-street/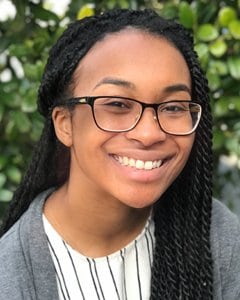 Nina Turner
Energy Programs and Communications Coordinator
Janina is a graduate of the Energy Management and Design program at Sonoma State University with experience in non-profits that specialize in sustainability and volunteerism.
Read full bio