by Chris Flood and Attracta Mooney, Financial Times
---
Highlights
Multibillion-dollar Nordic asset manager, Storebrand, has dropped ExxonMobile, Chevron, Southern Company, BASF, and Rio Tinto from its portfolio after these companies lobbyed against stricter environmental standards
Investors of oil companies and other industries that deal with fossil fuels are pushing these companies to lobby against climate-related standards
Jan Erik Saugestad, chief executive of Storebrand says the company will pressure others reliant on fossil fuels to change their behaviors (quote from Financial Times):
"BP, Shell, Equinor and other oil and gas producers cannot rest easy and continue with business as usual. We need to accelerate away from oil and gas. Renewable energy sources, like solar and wind power, are readily available alternatives…"
Storebrand has sold holdings worth about $17.9bn and divested from 22 more companies that have been slow to stop using coal in its operations
---
Fossil fuel divestment and the transition to 100% clean energy is critical to achieving The Climate Center's goals under the Climate-Safe California Platform.
---
Read More: https://www.ft.com/content/00af52b7-381c-4a5d-91f1-3b3d4ce04256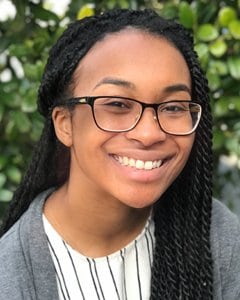 Nina Turner
Energy Programs and Communications Coordinator
Janina is a graduate of the Energy Management and Design program at Sonoma State University with experience in non-profits that specialize in sustainability and volunteerism.
Read full bio