By Dan Gearino, Inside Climate News
---
Highlights
Consumers Energy in Michigan aims to reach net-zero emissions by 2040, the fastest timetable of any major utility in the country.
Previously, the utility pledged to cut 90% of its emissions by 2040
Renewable energy will account for almost 72% of their portfolio, while natural gas will account for almost 13%
The utility plans to use carbon offsets such as carbon capture and sequestration
Margrethe Kearney, a Michigan-based staff attorney for the Environmental Law and Policy Center, feels optimistic about Consumers net-zero plan as many other plans from utilities are not realistic or don't actually reduce emissions 
Duke Energy, Dominion Energy, and DTE Energy are three utilities that have "net-zero plans" that involve opening new natural gas plants and don't advance the closure of fossil fuel plants
---
In California, thanks to Senate Bill 100, the California Clean Energy Act of 2017,  California has set a target of 100% clean electricity for California by 2045.  This is a good step toward a climate-safe California.
---
Read more: https://insideclimatenews.org/news/26022020/clean-energy-michigan-emissions-cutting-california-solar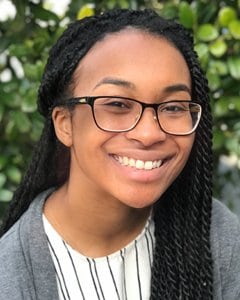 Nina Turner
Energy Programs and Communications Coordinator
Janina is a graduate of the Energy Management and Design program at Sonoma State University with experience in non-profits that specialize in sustainability and volunteerism.
Read full bio