by Justin Gerdes, Greentech Media
---
Highlights
Though California is a leader in clean energy within the US, it remains the seventh-largest oil-producing state and needs to take action to eliminate the fossil fuel industry.
California leads the nation in solar rooftops and electric vehicles and also ranks fifth in installed wind capacity
For full fossil fuel phase-out within the state, California needs to push aggressive demand-reductions or else oil from outside of the state will fill the gaps.

Measures include reaching the goal of 5 million electric vehicles on the road to lessen drivers' dependency on gas
"If we don't stop using it, then that supply is going to get here, even if it's not produced in-state," says Elkind, director of Berkeley Law's climate program
The oil and gas industry is one of the Golden State's most powerful special interest groups, which gives lawmakers pause when it comes to halting oil production

The Western States Petroleum Association spent close to $9 million lobbying state policymakers in 2019

Lack of federal help is also slowing down the fossil fuel phase-out process
 Governor Gavin Newsom has taken initial steps to increase oversight of the oil and gas industry

He introduced new leadership after firing the state's top oil and gas regulator for issuing too many fracking permits
However, he has recently approved new drilling sites 

The oil industry could be a part of the phase-out process within the state as older workers retire, while younger generations are not quick to fill those employment gaps

The industry could also facilitate the introduction of large-scale sequestration efforts
---
The transition to 100% clean energy is a major step towards achieving The Climate Center's Climate-Safe California Platform.
---
Read More: https://www.greentechmedia.com/articles/read/how-should-california-wind-down-its-fossil-fuel-industry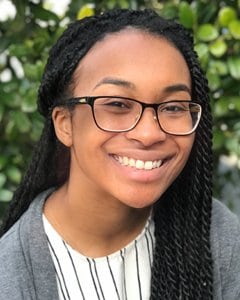 Nina Turner
Energy Programs and Communications Coordinator
Janina is a graduate of the Energy Management and Design program at Sonoma State University with experience in non-profits that specialize in sustainability and volunteerism.
Read full bio