by Stacey Meinzen, The Climate Center
Follow the money, divest from fossil fuels and invest in a healthy, climate-safe future for all. It's a win-win for our collective future and for your pocketbook (see additional info here).
Chevron just posted $6.6 billion in losses for its fourth-quarter earnings due to troubles with shale gas and bankruptcies are multiplying for the fracking sector. And coal is on a one-way street to financial ruin.
In California, the Public Employees' Retirement System (CALPERS) and State Teachers' Retirement System (CalSTRS), which together are valued at over $600 billion, are losing money on fossil fuel investments. Had they divested from fossil fuel stocks a decade ago, they would have generated an additional ~$17.4 billion in returns, per a recent analysis. And the University of California system recently announced it is cutting its investments in fossil fuels because they are a losing financial proposition.
Meanwhile, the European Investment Bank (EIB), the world's largest public bank, recently declared that they will cease financing most fossil fuel projects as they hope to become the world's first 'climate bank'.
Black Rock Financial, the world's largest money manager, will make climate risks a key tenet of their investment strategy going forward and their $7+ trillion in assets will no longer support projects like coal-fired power plants. In addition, 631 institutional investors managing more than $37 trillion in assets recently urged governments to step up climate ambition.
Here on the West Coast, Beneficial State Bank, a member of The Climate Center's Business for Clean Energy (BCE) network, has made a "do no harm" policy that excludes investments in fossil fuels a core part of their business.
Thanks to forward-thinking investors, global renewable energy has quadrupled over the last decade. The urgent need to keep remaining fossil fuel stocks in the ground and to invest in the transition to a clean energy economy is rapidly gaining traction due to economics alone.
You can take action today. Divest from the four largest banks in the United States– JP Morgan Chase, Wells Fargo, Citi, and Bank of America– which together poured $1.9 trillion into fossil fuels between 2016 and 2019. Invest your funds in and switch your credit cards to banks and fund managers that are committed to an equitable, climate-safe future. Support divestment campaigns that help speed up and scale up greenhouse gas reductions globally and nationally.
And support The Climate Center's rapid decarbonization campaign in California to accelerate climate policy timelines, setting an example for the nation and the world that together we can secure a vibrant, healthy future for us all.
Support Rapid Decarbonization for a Climate Safe California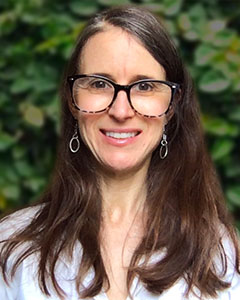 Stacey Meinzen
Communications Manager
Stacey Meinzen has nineteen years of experience as a communications and research professional.
Read full bio