April 8, 2015 by Barry Vesser 
You might have heard about about the massive spill at a Duke Energy facility into the Dan River in North Carolina last year. A storm water pipe ruptured allowing coal ash contained in ponds to
flow into the river. Duke estimated
that between 30,000 and 39,000 tons of ash, along with 27 million gallons of
contaminated water, had been released into the Dan River. Coal ash, the toxic remains of
coal burning in power plants, is full of chemicals that cause cancer, developmental
disorders and reproductive problems.
Virginia, which is downstream of where
the spill occurred in North Carolina, recently assessed a $2.5 million fee on
Duke to help pay for improvements to the environment in areas affected by the
Dan River spill. For the full story.
This brings Duke Energy's fees
associated with the spill to over $150 million, which includes a $100 million
settlement with the United States government and $25.1 million from the North
Carolina Department of Environment and Natural Resources for groundwater
violations.
Those are the costs to the company, but
this is just one cost that the coal industry inflicts on the environment and
our health. Add it to carbon pollution, the damage caused by mountain top
removal and other mining, and the impacts on worker health and safety.
When you consider that the solar
industry now employs 173,807 people nationwide compared to about 93,185 in the coal industry, you wonder
how we can continue to put up with the multiple negative impacts of coal to our
environment. The solar sector has a long way to go yet, but it is currently
growing about 20 times faster than the overall U.S. economy, so it may not take
as long as some people think.
Barry Vesser is the Deputy Director of The Climate Center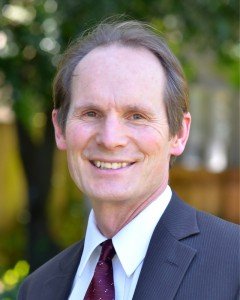 Barry Vesser
Chief Operating Officer
Barry joined The Climate Center in 2005 and has held positions as Deputy Director and Financial Officer. He currently leads The Climate Center's program and policy development and implementation teams. In 2018 Barry began working with a group of energy experts and advocates envisioning a more decentralized energy system that was clean, affordable, resilient, and equitable. He then championed the development of The Climate Center's Community Energy Resilience project, which has culminated in the creation of a new $170 million Community Energy Resilience investment program by the California Energy Commission in August of 2022.
Read full bio