Water Board Directs Staff to Develop Detailed Plans and Establish Partnerships
For Immediate Release:             Contact: Woody Hastings, Climate Protection Campaign
April 10, 2012, 12:00 noon                        707-525-1665, ext. 117
Santa Rosa, CA—Today the Sonoma County Water Agency Board voted unanimously to move forward on six fronts with the prospective local electricity provider known as Sonoma Clean Power.
"Our county supervisors are demonstrating true leadership," said Ann Hancock, Executive Director of the Climate Protection Campaign. "The world is indeed watching on this one."
Two of the six items are legally required steps in the process of establishing Sonoma Clean Power. First is the drafting of an Implementation Plan that will constitute the program's business plan. It will also serve as the legal filing with the California Public Utilities Commission to establish a new power provider. Second is a directive to establish the management structure to run the program, a Joint Powers Authority between the County of Sonoma and some or all of the cities within the county.
One of the stated goals of Sonoma Clean Power is to capitalize on local renewable energy resources. The Community Climate Action Plan found that renewable energy could constitute as much as 67 percent of the program's electricity sources by 2020, twice as much as from the regional utility. This would also create jobs as people's utility dollars are invested in energy facilities within the county.
Sonoma Clean Power is an example of Community Choice Aggregation, a public-private partnership that gives consumers another option of where to get their power. The Climate Protection Campaign is a member of the Sonoma Clean Power Steering Committee set up by the Water Agency in early 2011 to help guide the process.
"This could be the biggest thing the county can do to expand our use of clean, renewable energy, but the details will matter a lot," said Hancock.
"This is the right program at the right time, but the program must include new local renewable energy," said Dick Dowd, a local businessman and Chair of the Santa Rosa Board of Public Utilities. "That's the only way you benefit the local economy – by creating new jobs and opportunities for business. Let's move forward."
In addition to the Implementation Plan and Joint Powers Authority, the Board voted to:
Accept the results of a survey of Sonoma County residents and businesses relating to possible implementation of the Sonoma Clean Power and to authorize a further detailed study of large business customers.
Approve the goals for Sonoma Clean Power.
Direct Water Agency staff to hold study sessions about Sonoma Clean Power for the eligible cities in the County.
Direct Water Agency staff to investigate possible sources of start-up funding for Sonoma Clean Power.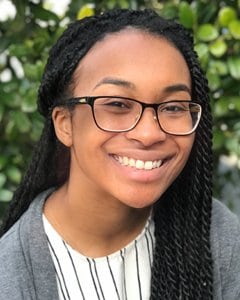 Nina Turner
Energy Programs and Communications Coordinator
Janina is a graduate of the Energy Management and Design program at Sonoma State University with experience in non-profits that specialize in sustainability and volunteerism.
Read full bio