The electric transportation future is coming to Sonoma County, and it is coming quickly. Currently, the County has more than 3,400 electric cars on the road, which is approaching 1% of the total light vehicle fleet.
And help is on the way. Sonoma Clean Power (SCP) recently approved a budget for the next fiscal year. As reported in the Santa Rosa Press Democrat, a small portion of the budget is allocated to programs, which will include efforts to speed up the adoption of electric vehicles Sonoma County through expanded charging networks, ride and drive events, and other activities. The stated goal of SCP's efforts is to triple the number of electric vehicles to 10,000 by the year 2020.
This goal is both laudably ambitious and profoundly inadequate. We currently send $850 million out of Sonoma County every year to pay for the gasoline that powers our cars, and we are purchasing approximately 50,000 new cars annually. Well over half of our total greenhouse gas emissions are emitted by the cars and trucks that ply our roads. Increasing the electric vehicle fleet to about 2.5% of the total cars and trucks will only put a dent in these problems.
Our community must rally its willpower and its resources to meet this challenge head on. We must insist that all large employers provide electric vehicle charging for their employees. We must insist that our power providers, including both Sonoma Clean Power and PG&E, continue to invest in this critical area. We must ensure that city, county, and state ordinances and regulations facilitate the adoption of electric transportation in every way.
Can we build a fleet of many tens of thousands of EVs in our communities, powered by clean local power from solar, geothermal, and wind? Surely this goal is within our grasp. If you ask any of the 3000+ EV drivers already zipping silently down Sonoma County's roads, they will quickly tell you that driving electric is smoother, faster and better than our clunky old gas cars. And freedom from gas stations is an exciting new kind of freedom.
We applaud Sonoma Clean Power's foresight in allocating funds to expanding the adoption of electric vehicles. Through these efforts, as well as our own efforts at The Climate Center and those of our partners, we are confident that we can transition away from gas-powered transportation and toward a clean transportation future at the speed and scale required.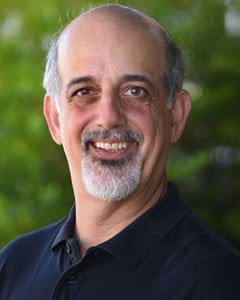 Doron Amiran
Business Network Manager
Doron Amiran manages the business program. He has produced a series of short films for The Climate Center and hosted the Community Energy Resilience webinar series.
Read full bio