by Barry Vesser, The Climate Center
The Climate Center along with our partners at the Local Government Commission and the Local Government Sustainable Energy Coalition offer our third Business of Clean Energy Symposium at the Hyatt Regency in Long Beach on May 5th, 2017.   The Symposium will once again convene government, business, and community leaders to accelerate California's shift to a clean energy economy. The event provides a forum to exchange ideas about Community Choice Energy programs and to learn about current energy policy, regulations, markets, and technology.
Senator Kevin de León, President pro Tempore of the California Senate, along with California Senator Ben Allen and California Public Utility Commission President Michael Picker will speak at the Symposium about where California's energy industry is headed as we shift towards renewables. The Climate Center Executive Director Ann Hancock will also speak about the acceleration of the Community Choice Energy movement and the role that the Center is playing to ensure that someone is advocating for consumers and the climate for the lowest possible emissions at the fairest price.
One of the key themes of the symposium this year is finding more cost-effective ways to develop local renewable resources, which creates local business opportunities and jobs. Strategic use of Distributed Energy Resources (DER) like solar, energy storage and energy efficiency may be the key to Community Choice's long term success, further carbon reduction, and an electric grid that provides better services to customers. There will be two panels with DER experts exploring the challenges and opportunities that they present to Community Choice agencies.
California's role in the climate fight and the transition to renewables is already a prominent one. The Center will continue to advocate for consumer choice and locally sourced renewables in California as we show the world how to decarbonize for health and prosperity. We look forward to collaborating with our partners in this important endeavor.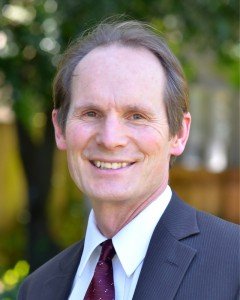 Barry Vesser
Chief Operating Officer
Barry joined The Climate Center in 2005 and has held positions as Deputy Director and Financial Officer. He currently leads The Climate Center's program and policy development and implementation teams. In 2018 Barry began working with a group of energy experts and advocates envisioning a more decentralized energy system that was clean, affordable, resilient, and equitable. He then championed the development of The Climate Center's Community Energy Resilience project, which has culminated in the creation of a new $170 million Community Energy Resilience investment program by the California Energy Commission in August of 2022.
Read full bio