Read on to see how you can help
Last week I attended the 3rd annual meeting of the California Community Choice Association (CalCCA). With nineteen operational agencies now serving California, well over 200 people were in attendance.
There were two major themes this year:
The first was the rapid acceleration of Community Choice Energy in the State and the expansion of programs and partnerships. The long-anticipated "CCA Baby Boom" became reality in 2018 with about ten new agencies launching service in this single year. This expansion of Community Choice is commensurate with acceleration toward California's clean energy goals and is in fact leading the way in this regard.
The second was the ever-vexing power charge indifference adjustment (PCIA) "exit fee" issue, a critical issue with bearing on the viability of Community Choice Energy agencies. As of this writing, the issue is in negotiation between the Commissioners and parties to the proceeding. The Commission is now expected to take up the matter in their voting meeting on Thursday, September 27. Note: this meeting will not be at the usual meeting location at CPUC headquarters in San Francisco, but at the State Personnel Board, 801 Capitol Mall, Sacramento.
On September 13 CalCCA published a two-page open letter in the San Francisco Chronicle to the CPUC signed by over 120 local government elected leaders asserting the importance of local governments in achieving the state's climate and clean energy goals and calling on the Commissioners to support the original Administrative Law Judge's Proposed Decision.
To take action in support of Community Choice, click HERE.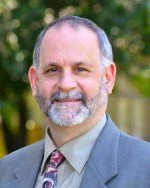 Woody Hastings
Phase Out Polluting Fuels Program Manager
Woody Hastings has served as The Climate Center's Energy Program Manager since 2010. He is an energy and environmental policy analyst, strategic planner, and community organizer with over thirty years of experience in the non-profit, governmental, and private sectors.
Read full bio