by Margaret Spaulding, CCP supporter
This call has been used to signal a life-threatening emergency, primarily by aviators and mariners.
On this past May Day (May 1), a glorious Sunday in Sonoma County, a group of climate protection supporters gathered to celebrate progress reigning in greenhouse gases and to share concerns about the need to cry May Day! on behalf of the planet.
As listeners enjoyed views across Sonoma Valley, a light meal provided by Denise and David Bailey and a background of spring roses and flowering native plants at my hillside home in Glen Ellen, guest speaker Alden Felden, trustee at the Reva and David Logan Foundation, gave a sobering and inspiring talk. He emphasized how negative impacts of climate change affect low income people; and how his work with foundations and think tanks, as well as his collaboration with The Climate Center (CCP), focuses on fighting climate change while simultaneously fighting for social justice.
Past CCP board member and guest, Kim Clement, noted that providing jobs in clean energy will be key to this connection and it's a message that works for businesses, public agencies and voters.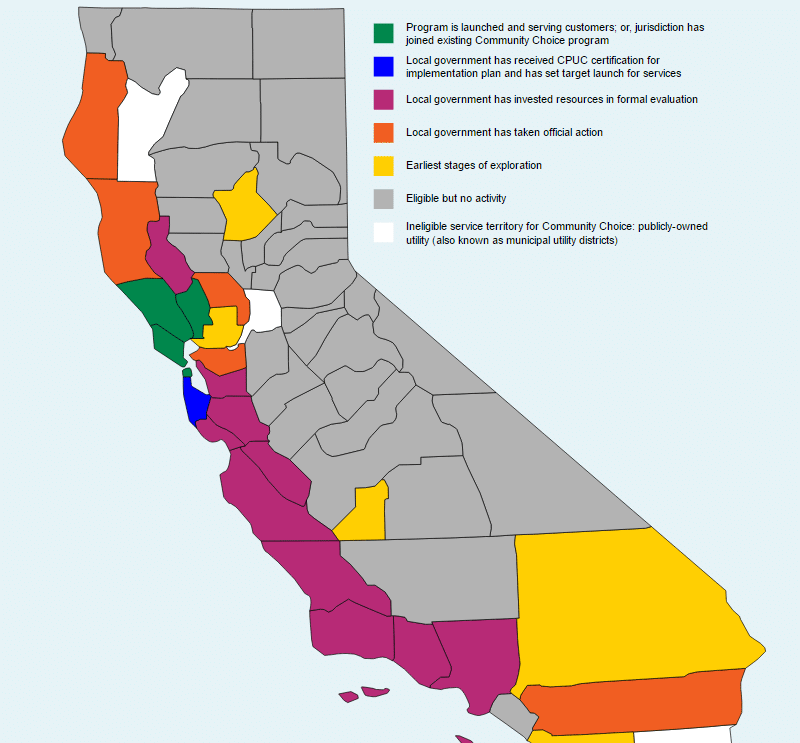 In partnership with the Logan Foundation, CCP is working with six communities in Central California to help them implement community choice energy for cleaner power and local control. Targeted cities include Fresno, and others in the Central Valley. As CCP Board President Jane Bender, a co-host at the event, said, "If we can't sell our message about clean power in the Valley we can't get the job done."  
Woody Hastings, the Center's Renewable Energy Manager, described  a new website the Center has just launched called Clean Power Exchange. The site is a hub for information, including best practices and resources.  It's a tool for any city, county or other agency looking for ways to create their own clean power, a la Marin and Sonoma Counties, the city of Lancaster, and now, San Francisco.  
In all, 80 communities in California are pursuing the concept of community choice energy to purchase and sell energy in competition with the established utilities.
CCP tracks the progress of Community Choice energy (click to view interactive map).  It's really exciting to watch the growth of this movement.
This map shows the evolving development of Community Choice in California. The unique aspect of this map is that it includes information for all 58 counties and all 482 incorporated cities in the state. Each color represents one of six levels of program development, in addition to those that are ineligible because they are served by a municipal public utility or Irrigation District.
We have to get this job done, to have more communities choose clean power, to have them control their energy destinies and to have them, in turn, spread the word to yet more jurisdictions.

CCP responds to the call May Day! with working solutions and expert support. Join us to support them.
View slideshow below, or click here.
Read full bio