The Climate Center (CCP) developed the Business for Clean Energy (BCE) program six years ago because we believe that business drives innovation and can play a crucial role in helping to address the climate crisis. The BCE program provides a network and resources to support our members in incorporating sustainability into their businesses and keeping them abreast of the developments in climate protection and clean energy. BCE also supports research and advocacy on policies that help build the clean energy economy.
This year at our quarterly breakfasts we had presentations from Brad Heavner, Policy Director of the California Solar Energy Industries Association, who spoke on the big regulatory changes in California and its impact on rooftop solar. Karissa Kruse, President of the Sonoma County Wine Growers, did a presentation on what the wine industry is doing to reduce carbon emissions. Assembly member, Marc Levine told members an insider's perspective on a plethora of climate and energy bills in Sacramento that became laws this year. Just as valuable as these presentations is the peer to peer exchange at every meeting where members share what sustainability initiatives are happening in their businesses. Sometimes you can even see new projects being hatched.
In March of 2016 we hosted the Business of Local Energy Symposium in San Jose, which was attended by 350 people from all over California with an interest in Community Choice Energy. We had state regulatory leaders, leaders of operational Community Choice programs, operators of the electrical grid, and businesses leaders with technical, market, and financing expertise.  It was a day of sharing and incubating new solutions for local communities.
In the fall of 2016 we released a report called "Community Choice Energy: What is the Local Economic Impact?" which used San Jose as a case study. The report examined the potential for economic stimulus if San Jose were to pursue meeting a large percentage of their energy needs through local solar energy production. Under the scenario with the highest level of local solar build out, the report projected that more than 2,000 jobs per year over six years would be created regionally from Community Choice Energy activity, with an associated $1.25 billion of additional economic activity. The forecasting in the report was based on a nationally recognized model created by the National Renewable Energy Laboratory.
Now that we know how beneficial local solar development can be to the economy, The Climate Center is working with partners to accelerate this approach. Solutions that create jobs and business opportunities can spread rapidly.  As we race against the clock on the climate crisis, we will need all the speed we can get.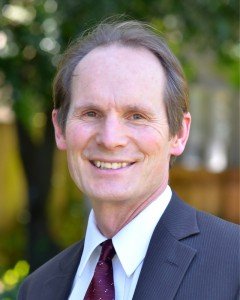 Barry Vesser
Chief Operating Officer
Barry Vesser is The Climate Center's Chief Operating Officer. He joined The Climate Center in 2005 and has held positions as Deputy Director and Financial Officer. Barry currently leads the program and policy development and implementation teams.
Read full bio