The first Earth Day, on April 22, 1970, activated 20 million Americans from all walks of life and is widely credited with launching the modern environmental movement. More than 1 billion people now participate in Earth Day activities each year, making it the largest civic observance in the world.
On April 22, 2020 the California State University of Fresno's Sustainability Club students partnered with The Climate Center in a Digital Earth Day for the community. The Sustainability Club had originally planned an on-campus Earth Day event, but because of the COVID-19 pandemic the event was cancelled. However, despite the COVID-19 challenges, the Sustainability club students were able to plan this webinar with seven presentations from local environmental organizations. The theme of the Digital Earth Day event was a focus on clean air, clean water and clean energy. Presentations included Central California Environmental Justice Network, Citizens' Climate Lobby, Charge Across Town, The Climate Center, the Keishaun White's Healthy Air Experiment, Central Valley Air Quality Coalition, and Tree Fresno.
Click here to view the recorded event.
Links to presenter orgs:
CCEJN   https://ccejn.org/
CCL Fresno  https://citizensclimatelobby.org/chapters/CA_Fresno/
Charge Across Town  https://chargeacrosstown.org/
Kieshaun White's Healthy Air Experiment https://theknowfresno.org/11/20/2018/the-kieshaun-white-healthy-air-experiment/
CVAQ  http://www.calcleanair.org/
Tree Fresno https://treefresno.org/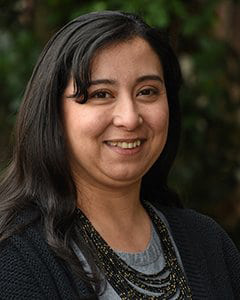 Destiny Rodriguez has worked on air quality, health, and environmental issues in the Central Valley for over a decade. Destiny has worked for the Central California Asthma Collaborative, Central Valley Air Quality Coalition, Coalition for Clean Air, National Parks Conservation Association, and the San Joaquin River Parkway and Conservation Trust. Destiny has a B.S. in Mass Communications Journalism with an emphasis on Public Relations, and Chicano Latin American Studies from California State University, Fresno.
Read full bio