On August 1st the California Public Utilities Commission issued the long-awaited Proposed Decision* on the "exit fees" that Community Choice customers are charged for power that was purchased by private utilities on their behalf before they left (exited) to become Community Choice agency (CCA) customers. This is a pass-through charge because these fees are charged to the Community Choice agencies themselves and then passed on to the customer.
Highlights in the decision include:
Private utility proposals that would have limited CCA's ability to choose where their power comes from were rejected by the Commission
Caps and Collars were proposed.

The cap is a cap on the total charge that may be imposed on any CCA and is limited to 2.2 cents per kilowatt/hour. This limits the size of the exit fee in a customer's bill.
The collar is a limitation on the year over year increase a utility can charge and is limited to half a cent if the exit fee is over 1.5 cents. There is no limitation if the exit fee is below 1.5 cents.

An annual "true-up" is proposed to reconcile any discrepancies between projected and actual values
A voluntary option for CCAs to negotiate a prepayment of the exit fee.
The exit fee methodology was changed to better reflect the value of utility portfolios and market prices for various energy products.
These changes, as a package, will improve rate stability and transparency, and will preserve CCA's autonomy in determining their own energy portfolio.
On the downside, the Commission did not institute a "sunset" on the exit fees, a measure long sought by Community Choice advocates. A sunset would impose a point in time when the exit fees would no longer be charged to CCA customers.
A second phase of proceeding will be opened and a pre-hearing conference will be scheduled to consider scope and issues. At this time the following are some of the issues to be addressed:
To consider the development and implementation of a comprehensive solution to the issue of excess resources (extra power plants) in utility portfolios
To address "buydowns" that the Commission expects will be based on a voluntary, market-based redistribution of excess resources (power plants contracts) to the utilities with the customers who are using them (namely, CCAs).
Stay tuned for future updates at the Center's e-news.
*It is important to note that this is a Proposed Decision on which comments are being received by parties to the proceeding, and which will be decided on in a final vote in September. The changes take effect in January 2019 if adopted. It is also important to note that this is not the end of the issue. This Proposed Decision addresses some but not all of the issues revolving around the exit fees, also known as the Power Charge Indifference Adjustment or PCIA.
Related:
CalCCA Responds to Commission's PCIA Proposal
CPUC Releases Ruling on Exit Fee – San Diego Community Choice Alliance
Exit Fee: Deciding the Fate of California's Utilities and the Customer Choice Movement – Utility Dive
Late-breaking news: on August 14, just as we were going to "print" on this e-news edition, the CPUC issued an "alternative" proposed decision that appears to be less favorable to CCAs. We are currently assessing that decision. Check back in the next e-news for an update.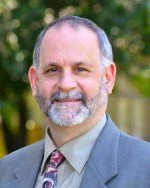 Woody Hastings
Phase Out Polluting Fuels Program Manager
Woody Hastings has served as The Climate Center's Energy Program Manager since 2010. He is an energy and environmental policy analyst, strategic planner, and community organizer with over thirty years of experience in the non-profit, governmental, and private sectors.
Read full bio