California electricity regulators are taking notice of Community Choice Energy. Perhaps they are concerned about the rapid growth of Community Choice Energy and want to gain control. Or perhaps they are excited about the way Community Choice has been stimulating clean power innovation and want to help it along. Whatever the motivations, on February 1st, 2017 the California Public Utility Commission (CPUC) will hold an En Banc (hearing) that for the first time ever will focus exclusively on Community Choice Energy.
The Climate Center's work promoting Community Choice Energy began in 2005 and resulted in the formation of the second Community Choice agency in the state, Sonoma Clean Power, which launched service in May 2014. That milestone proved that Community Choice was not just a Marin County one-off. Ever since then, Community Choice has been on a roll. As of early 2017, 27 of the 58 counties in California and over 300 cities are either members of an operational agency or are engaged in a process of evaluating Community Choice.
The rapid expansion of Community Choice has created regulatory questions including:
What is the best way to ensure that customers receive the best value for their energy dollar and do not pay for services or products they don't benefit from?
What entities will be responsible for electricity generation, procurement, contracting and reliability in the future?
Are there likely to be stranded utility assets?
How will Community Choice expansion impact regulatory oversight of environmental and public purpose programs?
The En Banc will assemble a diverse panel of experts to discuss these and related issues. An agenda and a staff issue paper will be available before the En Banc. Although a quorum of Commissioners and/or their staff may be in attendance, no official CPUC action will be taken at this event. This will be a very important event for Community Choice advocates to attend to express support for Community Choice.
More information is available at: http://cleanpowerexchange.org/community-choice-aggregation-en-banc-hearing/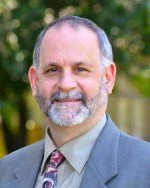 Woody Hastings
Phase Out Polluting Fuels Program Manager
Woody Hastings has served as The Climate Center's Energy Program Manager since 2010. He is an energy and environmental policy analyst, strategic planner, and community organizer with over thirty years of experience in the non-profit, governmental, and private sectors.
Read full bio