As 2016 draws to a close, Community Choice Energy has spread to 26 out of 58 counties and over 300 cities in California as either operational, on track for launch of service, or at some stage of evaluation. Community Choice Energy has clearly become a powerful and rapidly spreading movement.
The Climate Center began advocating for Community Choice in 2005 and advocated strongly for the establishment of Sonoma Clean Power (SCP) as a replicable model for other communities in the state to follow. When SCP launched in early 2014, there were only about a dozen jurisdictions considering Community Choice.
Five Community Choice Energy agencies are now operational.  They all have renewable energy levels and greenhouse gas reductions that exceed the incumbent utility. These agencies are MCE Clean Energy, Sonoma Clean Power, Lancaster Choice Energy, CleanPowerSF, and Peninsula Clean Energy. Silicon Valley Clean Energy is on track to launch in early 2017 with several others in the queue to follow in 2017 and beyond.
The Climate Center's current work in the Central Valley has resulted in growing interest among city and county staff and elected officials and we expect local governments in the region to formally evaluate Community Choice in 2017.
This year The Climate Center launched the Clean Power Exchange, dedicated to providing resources and tools for emerging Community Choice agencies. One of the key features of the website is an interactive map that provides information and updates on Community Choice activity in all 58 counties and 482 cities in the state. One of our biggest challenges is to simply keep up with the daily news that comes in from around the state.
The movement, while impressive, is just beginning, and we anticipate accelerated growth based on the powerful impacts we've already seen.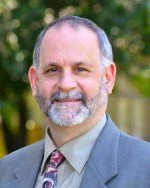 Woody Hastings
Phase Out Polluting Fuels Program Manager
Woody Hastings has served as The Climate Center's Energy Program Manager since 2010. He is an energy and environmental policy analyst, strategic planner, and community organizer with over thirty years of experience in the non-profit, governmental, and private sectors.
Read full bio