Dedicated to reducing greenhouse gas emissions, The Climate Center launched Clean Power Exchange (CPX) to accelerate the spread of Community Choice Energy programs across California and beyond.
Community Choice Energy is the most powerful, cost-effective, local solution available to local governments for significantly reducing greenhouse gas emissions, according to analysis that the Center conducted from 2006 to 2008. For this reason, the Center initiated and led the campaign to form Sonoma Clean Power (SCP), California's second operational Community Choice program, which began serving customers in May 2014. Sonoma Clean Power saved its customers about $14 million in its first year of operation and reduced GHG emissions to almost 50% of PG&E's emissions.
Following the successful launch of SCP, the Center launched CPX as a resource for everything Community Choice Energy, and as a place for the clean energy community to come together and share ideas on how to accelerate the expansion of Community Choice throughout the state.
Since launching in early 2016, the team at CPX has been focusing its efforts on advancing Community Choice in the Central Valley, specifically the counties of Fresno, San Joaquin, and Tulare. We have surveyed residents of the Valley, and found that a majority of ratepayers want a choice regarding their electricity service, and they want electricity generated locally with revenues reinvested into the local economy. They also recognize the need to reduce greenhouse gas emissions, and believe that it is important that their electricity come from clean sources.
The team has assembled an active community of contributors and correspondents that help raise awareness, report and share breaking news about Community Choice programs from the Redwood Coast in the north, to the Inland Empire and San Diego in the south. The information brought in by our contributors and correspondents is augmented by our constant media monitoring and posting of timely Community Choice activity. This information can be found on our website, our bimonthly newsletter, Facebook, and Twitter. The invitation to contributors is open as we hope to foster a larger discussion, and to tap into one of our greatest resources, our readers.
CPX is also home to the most complete and up-to-date interactive map of Community Choice activity spanning the entire state. This map shows the evolving development of Community Choice in California. The unique aspect of this map is that it includes information for all 58 counties and all 482 incorporated cities in the state. We openly call for community feedback to ensure that this map is your best, interactive resource for Community Choice information.
We look forward to sharing with you on the Clean Power Exchange!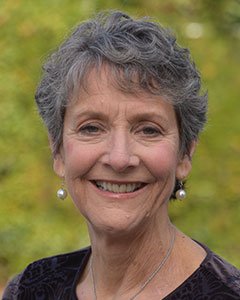 Ann Hancock
Co-Founder of The Climate Center
Ann co-founded The Climate Center in 2001. She has been a key leader in the rapid growth of Community Choice Energy, which now serves over 11 million Californians with 88 percent clean energy. Through her leadership, the organization built a strong core team that is focused on a theory of change that drives our mission. Ann holds a Master's degree in Public Health Administration and Planning from the University of California, Berkeley.
Read full bio